Uber faces $26 mn fine in Australia for misleading users on cancellation charges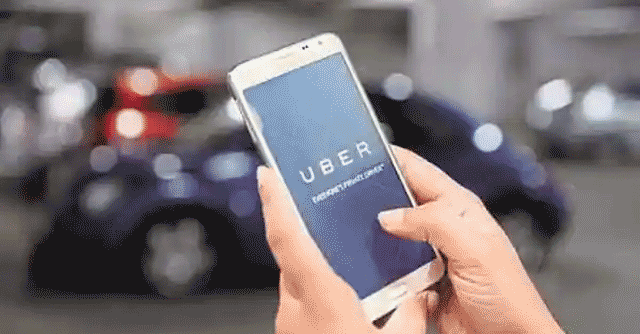 Ride-hailing app Uber has been imposed a fine of $26 million in Australia for misleading users into paying cancellation fees.
Uber has officially admitted that it has engaged in misleading and deceptive policies over its cancellations fees as well as its taxi fare estimates.
"Uber has been found guilty of misleading messages of charging a cancellation fee, even when its policy says no money will be charged during the free cancellation period," consumer watchdog the Australian Competition and Consumer Commission (ACCC) said in a statement.

According to the ACCC, Uber displays a warning to users when they cancel a ride, flashing "you may be charged a small fee since your driver is already on their way". According to Uber's policies, there is a five-minute window for cancellation, however, Uber was found to still showcase the message for cancellation fees even within the free cancellation timing.
Uber had engaged in this practice for close to four years, between December 2017 and September 2021, with an estimated two million Australian users being shown the misleading messages, the statement read.
Additionally, Uber also admitted that it had deceptively raked up the prices for ride-sharing taxis on the app so that users would be forced to book a taxi rather than use the shared services.

Also read: Ola, Uber most data intrusive among ride-hailing apps: Report
"The algorithm used to calculate the estimated fare range inflated these estimates so that the actual taxi fare was almost always lower than that range, and consequently cheaper than Uber's lowest estimate," the ACCC said.
The misleading taxi fare estimates were shown between June 2018 and August 2020.

"Uber admits its conduct misled users about the likely cost of the taxi option, and that it did not monitor the algorithm used to generate these estimates to ensure it was accurate," ACCC Chair Gina Cass-Gottlieb said.
This is not the first instance of ride-hailing apps coming under intense scrutiny for their practices.
In January 2021 in India, users of Ola took to Twitter to complain that the app had sent false booking notifications to the users. Money was also allegedly deducted from wallets without them taking a ride.

This isn't Uber's first brush with the law. In January this year in India, Advocate Savina Casino filed a PLI in the Bombay High Court against Uber India for not having a consumer grievance redressal mechanism.
In December last year, Uber lost a case in the Supreme court of the United Kingdom over its London Business Model.
The Apex court ruled that the cab aggregator and its rivals will have to overhaul their business models to include an earlier ruling where Uber drivers were recognised as workers and not as part-time contractors.

---