Bots succeed more than humans in ESG efforts, says study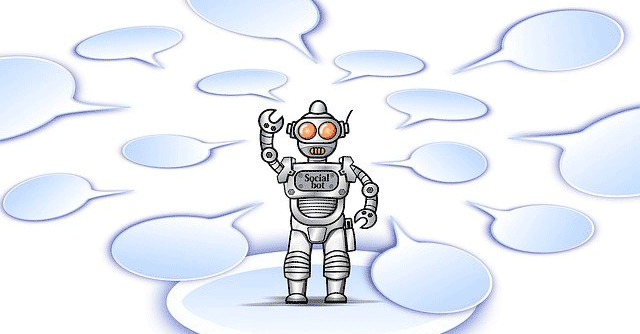 Human bias can often hurt corporate sustainability efforts, and environmental, social, and governance (ESG) programs that might be more impactful if left in the hands of bots, according to the results of a recent study by Oracle and CIO Advisor Pamela Rucker.
The "No Planet B" study polled more than 11,000 consumers and business leaders in 15 countries, including India and found that while 93% of business leaders believe sustainability is the key for their organisation to succeed, a similar percentage (94%) report facing major obstacles to implementing ESG programs.
In India, 97% of business leaders believe sustainability and social factors are more important than ever and nearly 96% said the events over the past two years have caused them to change their actions. Of those respondents from India who believe society has not made enough progress, 42% attribute the lack of progress to people being too busy with other priorities. Also, about 44% believe it is the result of more emphasis on short-term profits over long-term benefits, and 43% believe people are too lazy or selfish to help save the planet.

In fact, eight out of 10 Indian respondents are frustrated and fed up with the lack of progress by businesses, and 93% said ESG should no longer remain a 'fancy term' but they need to see action and proof by their respective organisations. In that respect, they believe businesses would make more progress towards sustainability and social goals with the help of technologies like artificial intelligence (AI), as 61% globally and 83% in India even believe bots will succeed where humans have failed.
Some of the most common reasons cited include bots being better at collecting different types of data without error, making rational, unbiased decisions and predicting future outcomes based on metrics and past performance.
Nonetheless, business leaders also said that humans are still essential to the success of sustainability and social initiatives. They believe people are better at implementing changes based on feedback from stakeholders, educating others on the information needed to make decisions and making context-informed strategic decisions.

"Today sustainability is not just a topic for boardroom discussion, but a critical brand differentiator," said Kaushik Mitra, Senior Director, Cloud ERP, Oracle India. He added that our data indicate that customers are considering the social and environmental impact of their choices.
He said, "As companies face rising demands from consumers, governments, and their own boards, a clear sustainability vision combined with some real creativity— and enabled by innovative technologies, including AI and machine learning, can both make an environmental difference and enhance a company's brand reputation."
---