Apple stifling market innovation by restricting NFC access to digital payments apps: EU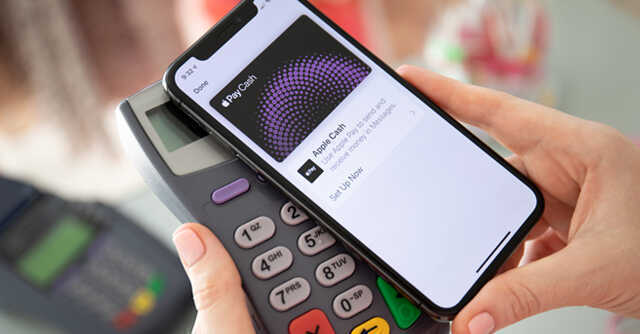 Apple is restricting the ability for independent digital payments apps and services to innovate by restricting access to near-field communications (NFC) on its iOS devices, which in turn helps the company push its own Apple Pay service to more users, according to an initial report on Apple Pay by the European Union. The remarks were published on Monday, May 2, by Margrethe Vestager, executive vice-president and commissioner for competition at the European Commission.
The initial report notes that Apple, in the name of security, does not allow any third party developer – any party making and publishing apps for Apple platforms apart from Apple itself – to access NFC on its iPhones and iPads. This has a seemingly adverse effect on the developer ecosystem for digital payments apps that seek to provide online payment services to users, since they cannot offer the 'tap to pay' feature that Apple Pay does on iOS.
'Tap to pay' uses NFC on a smartphone, and allows users to tap their phones on a point-of-sale (PoS) terminal in order to pay for purchases digitally. With Apple not allowing access to NFC for third party developers, the latter typically resort to QR code-based payment methods on Apple's devices.

However, Vestager notes that this puts digital payment apps at a disadvantage when competing with Apple Pay, which remains the only app on iOS devices that can offer the full suite of features. She also said that for third party developers, it only makes sense to invest in innovation if they have access to both Android and iOS' users – and taking the iOS part out of the equation puts them at a clear disadvantage.
Apple, on its part, has remained consistent in its defence of why iOS is a closed ecosystem. In its landmark court battle against game publisher Epic, the company said that keeping iOS a closed ecosystem has helped the company restrict the number of security threats that the platform is exposed to. During depositions, Apple executives compared the larger volume of security threats faced by Google's Android, and even threw its own macOS under the bus to state that opening up an operating system to wider third party integrations and alternate download sources can clearly cause greater security risks for users.
However, in the initial report, Vestager said, "Apple claims that for security reasons it cannot provide access to NFC for payments. According to Apple, security risks would increase if access were to be granted to third parties. We take security very seriously. Our investigation to date did not reveal any evidence that would point to such a higher security risk. On the contrary, evidence on our file indicates that Apple's conduct cannot be justified by security concerns."

It is important to note that Apple Pay is not available in India as of now. Digital payments apps on iOS in India do not offer 'tap to pay' as a feature, and relies only on QR-based payments on iPhones and iPads.
The commissioner further added that the EU's upcoming Digital Markets Act can have a direct impact on deciding whether Apple can actually continue with its present practice, and set precedent for the Act to regulate competition with regards to security concerns. It will also look to establish "effective and proportionate access to NFC for mobile payments."
Apple will now be required to respond to the European Commission's initial report. Vestager notes that if proven right, Apple Pay will be regarded as an abuse of dominant market position under EU rules. It remains to be seen what the consequences of such a verdict would be, if pushed through.

---