Half the world's population will use mobile wallets in 2 years, says study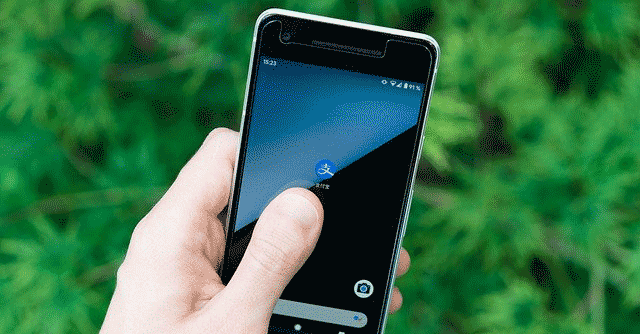 The use of mobile wallets has dramatically grown since the start of the Covid-19 pandemic. A recent study published by Merchant Machine predicts the growth momentum will continue.
The growth can be attributed to the safety and convenience of digital wallets as well as the popularity of smartphones and general digitalisation of society. In terms of revenue, since 2015, the total revenue generated by mobile payment apps has nearly tripled and is expected to reach over 1639.5 trillion by the end of 2022.
The study revealed that consumer's shifting shopping patterns have influenced the rapid adaptation of digital wallets. In 2024, mobile wallets are predicted to be adapted by more than half of the overall population.

"More traditional methods such as credit or debit cards will be slowly entering the decline phase. The physical aspect of payment methods is reportedly affecting our payment preferences. Our society is opting for more convenient contactless methods and the cash participation in our transactions will be decreasing," it said.
Besides mobile wallets, the only method of payment that will see an increase in popularity among consumers is 'Buy Now, Pay Later' schemes, said the study. These methods are particularly popular among millennials and generation Z users due to the possibility of splitting the cost into monthly instalments.
Merchant Machine researchers also identified which digital wallets are leading in regard to the number of users worldwide. The mobile payment platforms WeChat and Alipay have amassed 650 million and 550 million users respectively, it said. Other mobile wallet platforms include Apple Pay (507 million), Google Pay (421 million), and PayPal (377 million).

China has seen the biggest adoption of mobile payments, the study said. The common usage of contactless payments in China is driven by people and society utilising tech solutions in every aspect of their life. China was followed by Denmark, South Korea, Sweden, the US and Canada that are seeing the biggest increase in people using contactless payment methods.
Though India has some miles to go in terms of large-scale adoption, another report by ACI Worldwide published in March 2021 highlighted that the country accounted for the largest number of worldwide real-time transactions in 2021 , pegged at 48 billion. That's almost three times that of nearest challenger China (18 billion), and 6.5 times greater than the US, Canada, UK, France and Germany combined.
For India, the growing acceptance of UPI-based mobile payment apps and QR code payments among merchants, combined with the increased use of digital payments during the global pandemic helped real-time payments secure 31.3% of total payments transaction volume in 2021.

The study findings are aligned with a December 2021 Gartner research report that estimates 20% of enterprises or large corporate entities will use digital currencies for payments by 2024.
---