At around 4AM IST on May 3, a US-based startup called Rocket Lab deployed a rocket that successfully deployed 34 satellites to orbit. Roughly 30 minutes after the launch, a Sikorsky S-92 helicopter was moving into position to pluck the rocket out of the air as it plummeted back to Earth. The rocket, called Electron, had deployed a 'drogue parachute' to cushion its fall.
The idea was to use a specially-designed hook to catch the rocket during its fall, similar to what director Christopher Nolan did in the movie, The Dark Knight, as superhero Batman magically latched onto an aircraft to escape. But this wasn't a movie. It was Rocket Labs' attempt first real-world attempt to catch the booster stage of a rocket mid-air. The booster stage is the first stage of a rocket that carries a mission to orbit. It is subsequently detached, and flies back to earth after the rocket deploys its payload – typically satellites – in orbit.
Rocket Labs wasn't the first company to attempt such a mission. Twitter owner Elon Musk's SpaceX has been reusing rockets since 2015. However, Rocket Lab's approach is fundamentally different from SpaceX. The latter made its mark by making the act of landing back a rocket's booster stage to be a regular affair. While both firms are trying to reuse rockets, SpaceX wants to propel them back to Earth instead of catching them in mid-air as they fall.
"What a mid-air catch of the booster stage does is remove the need for the booster to have its own thrusters in order to balance itself for landing. This allows the boosters to also carry lesser fuel load, hence being economical on overall terms. It also reduces dependency on mid-sea barges, which is an expensive operating cost for small satellite launchers," said Chaitanya Giri, consultant at the Research and Information System for Developing Countries, a policy research institute affiliated to the external affairs ministry.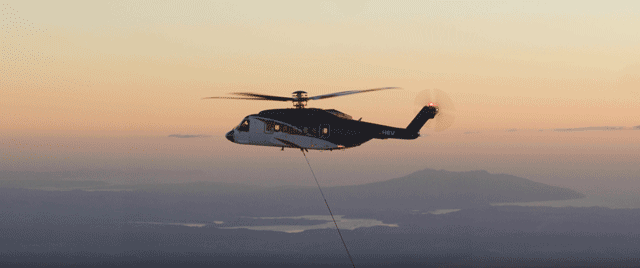 However, catching a rocket mid-air can also be a risky affair with factors such as wind velocity and others affecting the helicopter's ability to catch the payload. In the case of Rocket Labs, shortly after catching the booster stage, the helicopter's pilot seemingly registered "different load characteristics", which would have made it risky to carry on with the rest of the mission. As a result, the pilot dropped the rocket in the ocean where a drone ship picked it up.
The load characteristics of a mission refer to any of the parameters linked to the payload that an aircraft has to carry. In this case, load characteristics such as weight or oscillation could have played a part in the decision to not fly the rocket all the way back to its base in New Zealand base.
Peter Beck, founder and chief executive of Rocket Lab, said a "tremendous number of factors have to align and many systems have to work together flawlessly," for a mid-air landing to work. He said the company will "assess the stage" and determine changes required for the next helicopter catch and eventual re-flight. "Going forward, you will see more re-landing ideas by small satellite operators in order to reduce the cost of missions," said Giri.
---