Deutsche Bank plans to keep up tech hiring in India this year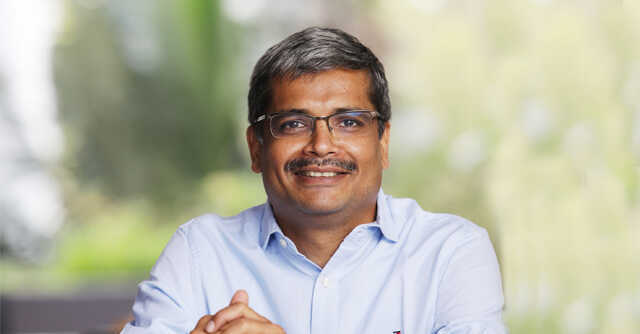 In the last five years, German multinational investment bank, Deutsche Bank, has gone from having 25% of its workforce in India, to housing its largest technology center here. The India technology team, today, is playing a critical role in moving the bank's legacy applications to the cloud. In an interview, Dilipkumar Khandelwal, chief information officer, Corporate Functions and chief executive officer of Deutsche India, Deutsche Bank Group, said that the bank plans to add thousands to its teams this year, and it's keeping a close watch on web3 and central bank digital currencies (CBDCs). Edited excerpts:
You have a large workforce in Russia. Has the Russia-Ukraine conflict affected operations?
We have the Russian technology center, which is a part of the global technology center network, including India, Romania and the US. Out of this the India technology center is the biggest with 5000 individuals. We have Indians working in almost all critical areas and functions. From a work perspective, Russia contributes about 5% to our workforce. Of course, with the current environment in Russia we will evaluate our stance, but from a larger context, it doesn't impact India operations much.

What about hiring? What new technology roles are you trying to fill in the coming year?
We hired 2500 to 3000 people last year and we plan to continue to do the same this year. We are looking to hire programmers and senior level positions who can take calls on important decisions.
What percentage of your legacy systems have currently moved to the cloud?

We are focusing on three goals. One is to move most of our landscape into the public cloud, but some applications will still remain private or on-premise because certain regulations in some countries don't allow you to move to the public cloud.
You will always have some applications for which it doesn't make sense to re-code or rewrite and move to the cloud.
Most of the other applications running on legacy systems, which is a majority of our applications, we want to convert them into microservices. We want to build, code and break monolithic architectures. Almost all teams in India will work towards moving these apps to the cloud.

What are the use-cases of blockchain that could impact the banking sector?
The easiest way to answer this is decentralised smart contracting. Blockchain consists of multiple layers, one is the infrastructure layer, the second layer is what we refer to as web3, and at this point of its evolution we are evaluating its use cases on the middle layer.
What's your take on CBDCs that countries are working on?

India's CBDC is in its early days. It is difficult to predict what it can do for finance and banking, but from a technology point of view, we are watching the space closely. The bank needs to start looking at what it means to participate in a new network. What does it mean to partner with new types of ledgers and work with financial technology companies in this space. It is also interesting to study what types of digital apps are required to be built in, whether we can use existing processes or if new applications need to be built on top of it. We also need to look into what digital currencies mean for cross border transactions and foreign exchange transactions.
---