Qualcomm launches portfolio of Wi-Fi 7-based chips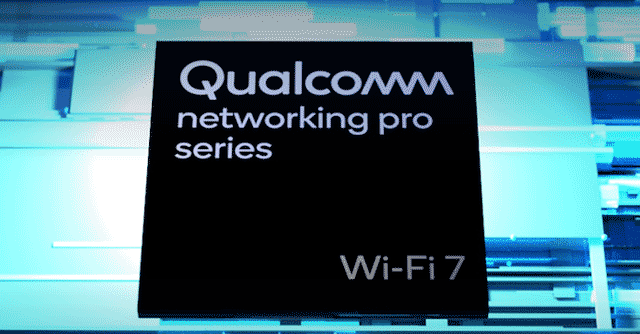 Chipmaker Qualcomm has joined the ranks of Mediatek and Broadcom to launch its own version of Wi-Fi 7-based chips for enterprise access points, advanced mesh systems and premium home routers.
Qualcomm said in a statement said that the new portfolio will offer upto 33Gbps of quad-band connectivity in over 16 streams, along with better stability in connectivity and reduced interference.
In January, MediaTek showed live demos of its Wi-Fi 7-based technology, highlighting the capabilities of its connectivity portfolio.

Similarly, on April 12, Broadcom launched a Wi-Fi 7 portfolio for access points and client devices.
Wi-Fi 7 is touted to offer support for upto 16 spatial streams, support for channel widths upto 320 MHz, and better utilisation of available spectrum. What these mean for the common man is that they can transmit data at really high speeds. While Wi-Fi 6 is capable of maximum transmission rate of 9.6 Gbps, WiFi 7 is touted to touch maximum data rates of upto 46 Gbps.
The Wi-Fi will use the next-generation standard according to the metrics set by the Institute of Electrical and Electronics Engineers, this standard is dubbed as the 802.11be.

Qualcomm said that the new standard will provide for utilising multiple radio links on different frequencies of channels, called as Multi-Link Operation. Another feature called Adaptive Interface Puncturing (AIP) will discard spectrums that are too congested, hence using only spectrums that are capable of high speeds, the release said.
"This Qualcomm Networking Pro Series enables systems with peak aggregate wireless capacity of 33 Gbps and point-to-point connections exceeding 10 Gbps," Qualcomm said in a statement. It will be available across three spectrums, the 2.4 GHz, 5 GHz and 6GHz.
---