Shifting mindsets can turn CFOs into digital finance leaders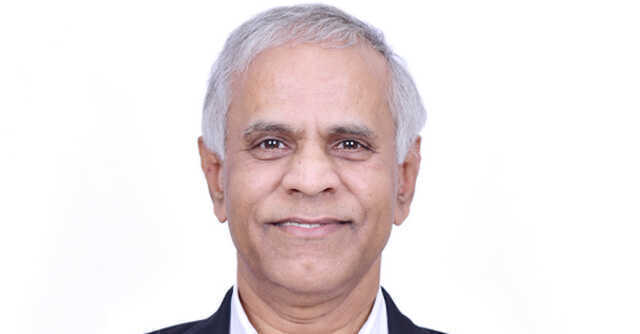 Disruption comes at a speed that can be unnerving. The last 24 months have shown us how things can change in an instant. Businesses that intend emerging success must not only have nerves of steel to weather the storm but also the foresight to anticipate and plan for change. At this point, digital transformation is not a "great to have" thing - it is fundamental for an association to prevail in the present business climate.
These tensions meet at the Chief Finance Officer (CFO), who presently faces a basic double order — lead the number through digital transformation and empower the association to speed up digitalisation.
This is the place where it becomes basic to really impact mentalities, embrace new abilities and warm up to innovation as the CFO is no longer what the person used to be, yet is to a greater degree an advanced money pioneer. It tends to be an extreme street ahead and for CFOs who have generally utilized numbers and formulae to address change. Here are a few activities CFOs need to consider to increase to being computerized finance pioneers.

Leveraging tech for better decisions
CFOs are no longer those people who have an iron grip on the company's accounts. As digital finance leaders, it is important to look beyond numbers and focus on strategy and leadership, while understanding the growth levers that drive the business and the investments needed to get there. Finance transformation is actively embracing digital transactions and going paperless with digital invoices, digital payments, and electronic documents. The proliferation of advanced digital technologies such as big data, machine learning, artificial intelligence, blockchain, IoT, and many more presents unprecedented opportunity to disrupt the costly, administrative mindset of the back-office to give way to a modern organization. It is indeed the golden age of technology for the office of the CFO – there are myriad solutions that automate transaction processing and streamline processes.
CFO-CIO collaboration

Earlier, CFOs used to be viewed as an adversary that guarded purse strings. While on the other hand, CIOs were viewed as mavericks who were in charge of implementing new technologies without concern for cost or ROI. But this is an outdated, ineffective way of thinking. Organisations where the CFO and CIO are able to connect and work shoulder-to-shoulder are able to weather storms much better. The CFO and CIO need to work closely to drive digital transformation initiatives that update legacy on-premise systems, increase business agility, improve business processes, and ultimately fuel growth. This helps drive value across functions and encourages teams to believe in collaborative transformations, which are guaranteed to lead to better outcomes.
Future-ready organisations recognize that a strong CFO-CIO partnership is key to the future. It is important to engage early, by aligning finance and IT right at the beginning, organisations can maximize business value, sharpen their competitive edge, and identify new opportunities to transform business functions across the company.
Upgrade to agility

Risk is present in every one of our businesses – that's a fact. Since we can't predict the future, it is vital to empower ourselves with knowledge and create systems and processes that allow our business to be more risk-tolerant and resilient. CFOs need to identify training needs and invest time in developing skills that will help them and their teams to transition seamlessly to a more agile, modern way of working. For instance, understanding how Cloud technology enables and transforms the business model will provide finance teams with a wider perspective on how data will influence future metrics driving performance measurement and will ensure that everyone is on the same path when it comes to the digital transformation journey.
Savvy CFOs know digital transformation is an ongoing process. Change can be uncomfortable. It is not just about introducing new solution but also guiding teams, and sometimes even the management, to understand the need for change, urging them to develop new skills and be fearless. People management is a key lever in the transformation process and as leaders, CFOs have the power to influence this change to create value across the organisation.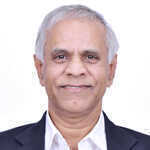 S. Mukundhan
---
S. Mukundhan is the Group chief financial officer of Fulcrum Digital.
---