Streaming platforms hike content budgets as ad-supported model comes into play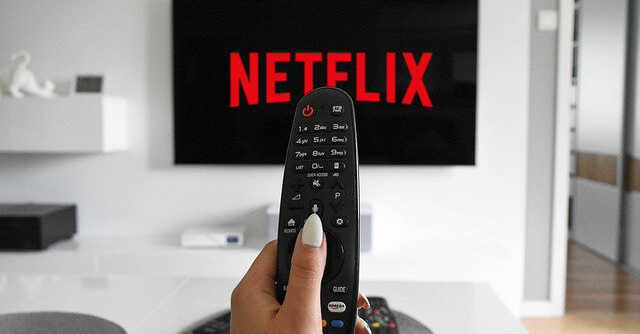 Video streaming platforms that are exploring or have launched ad-supported or freemium models are looking to increase their content budgets by 30% to 100% this year compared to the last, with exhaustive and separate slates both for paid and free services. Streaming firms are in serious competition to expand their regional language programming including films and shows, said platform executives and media industry analysts. Even ad-supported platforms need to up their game as viewers have easy access to television and YouTube content tailored for the mass-market, they added.
To be sure, while Netflixco-founder and chairman Reed Hastings hinted at the possibility of launching an advertising-based streaming option at the company's earnings call on 19 April. "One way to increase the price spread is advertising on low-end plans and to have lower prices with advertising," he had said. In May 2021, Amazon had launched miniTV, the video streaming service for India that lets users watch free videos within the Amazon app. Siddhartha Roy, chief operating officer, Hungama Digital Media that owns Hungama, the video streaming app specializing in shows with five to six episodes of 20 minutes each, is also ready to introduce access to free content through an ad-funded model.
The platform if committed to originals and the budgets will increase by 30% this year, he said. "Consuming content backed by advertising doesn't mean audiences will accept sub-standard production quality. Even though we're principally looking at telling stories structured for the mobile phone, we're working with big, reputed production houses and top-tier talent," said Roy.

While platforms in India are hiking content budgets, globally, many of them are reporting a cut back this year, said Neeraj Sharma, managing director, communications, media and technology, Accenture India. However, this is not linked to advertising-based video on demand (AVoD) models. "In fact, AvoD, when done properly, has the potential to become substantially bigger than subscription video on demand (SVoD) as advertising budgets keep moving more and more towards digital. In India, all major platforms have announced expansive content pipeline and investments in regional content are growing even faster. In the past five years, content investments have grown massively in India and they continue to rise because the market is still growing aggressively and all the big players have a need to hold on to and grow the consumer base. The dip in content investments at a global level, seems to be a temporary phase," Sharma said.
On Monday, ZEE5 said the platform will stream 80 plus titles in 2022 across languages such as Hindi, Tamil, Telugu, Punjabi, and Bengali. The company will work with established production houses like BBC Studios, Applause Entertainment and The Viral Fever, among others. Late last month, Amazon Prime Video announced 40 new titles for the Indian market, including originals and acquired programming with popular film industry producers and actors like Karan Johar, Madhuri Dixit, Shahid Kapoor, Akshay Kumar and Vijay Sethupath.
Amazon, Disney+ Hotstar, ZEE5 and SonyLIV did not respond to Mint's queries on content investments. However, Netflix pointed to the fact that in its latest earnings call, co-CEO, chief content officer and director, Ted Sarandos said the platform will continue to invest both in the quality and variety of content. "We will continue to grow the content spend relative to prior years. … we're very focused on making sure that the impact of the slate continues to grow," Sarandos had said.

Prasoon Garg, chief business officer, Applause Entertainment said the company sees a 20-30% surge in its budgets annually. "While we hope to curtail the rise in budgets at a certain point and optimize the same, the primary reasons for these hikes are line items that are currently in great demand, cost of quality talent and crew members that lead a project, hike on cost of locations, rise in fuel prices leading to an increase in the cost of travelling, and surge in boarding costs in turn hiking budgets of outdoor shoots," Garg said. However, production of big projects with popular names will continue in order to attract audiences. "These may not necessarily be the profit centers for platforms but shows that are produced with the intention of boosting a platform's subscriber base and market the service. Besides, even high-quality productions that don't require hefty budgets would be produced, primarily to help a platform engage their existing subscriber base and provide a continuous feed to the new incoming subscribers," Garg said.
Most platforms are comfortable to remain in acquisition mode for a few years, agreed Jehil Thakkar, partner and media and entertainment sector leader, Deloitte India who feels content will be directed differently at paying and free users.
Yet production budgets and annual investments for all platforms are subject to the pressures of the macro economic and geo-political situation. Sunder Aaron, co-founder and principal, Locomotive Global Inc, a production house working on web originals, said, "The whole world is suffering the effects of inflation, the war in Europe and growing economic uncertainty that is made worse by the continuing impact of covid. AVoD models are being deployed or at least being seriously considered by platforms because they need to show continued growth along with the unfiltered potential to attract more subscriptions. There is a vast population of untapped subscribers in India, but consumer offerings must still remain relevant price and content-wise for all those people to make a positive purchase decision," Aaron said.

---