Broadcom buys VMware: All you need to know about 2022's second biggest deal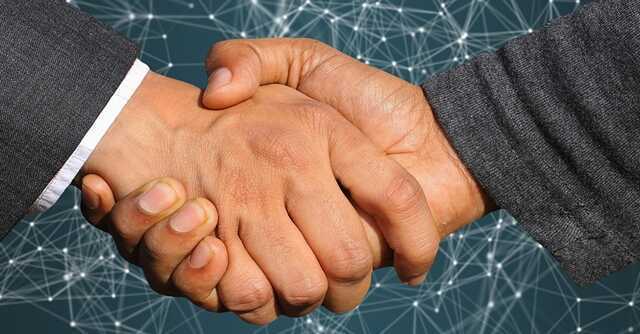 Computer chipmaker Broadcom is buying cloud services provider VMware in a cash-and-stock deal valued at $61 billion. The deal has been unanimously approved by the boards of directors of both companies and is expected to be completed in Broadcom's current fiscal year 2023.
Why the deal can make history?
Once done, the deal would be one of the largest technology acquisitions of all time, behind Microsoft's pending $69 billion deal to purchase Activision Blizzard and Dell's $67 billion purchase of EMC in 2016. Elon Musk's $41.3 billion offer for Twitter is in third place.

What is the deal about?
Broadcom is known for its chip business, designing and manufacturing semiconductors for modems, Wi-Fi, and Bluetooth chips across multiple devices, such as in cars, gaming consoles, computers and medical devices. VMware, which was owned by PC maker Dell until it was spun off last year, focuses on cloud computing and virtualisation technology that transformed x86 server-based computing.
While much has been said about the deal, it is expected that the giant acquisition for VMware is designed to boost Broadcom's software business. As Raghu Raghuram, Chief Executive Officer of VMware said that collectively, "the companies will deliver even more choice, value and innovation to customers, enabling them to thrive in this increasingly complex multi-cloud era."

In other words, the combined solutions will offer businesses across industry verticals, more flexibility to build, run and manage applications across diversified environments, and regardless of where they run: from the data centre, to any cloud and to edge-computing.
Following the closing of the transaction, the Broadcom Software Group will rebrand and operate as VMware, incorporating Broadcom's existing infrastructure and security software offerings as part of an expanded VMware portfolio.
Broadcom expects to maintain its current dividend policy of delivering 50% of its prior fiscal year free cash flow to shareholders. The company expects to maintain an investment grade rating, given its strong cash flow generation and intention to rapidly de-lever.

The transaction, which is expected to be completed in Broadcom's fiscal year 2023, is subject to the receipt of regulatory approvals and other customary closing conditions, including approval by VMware shareholders.
Read more: https://www.techcircle.in/2022/05/26/broadcom-acquires-vmware-for-61-billion-in-second-biggest-deal-of-2022
What can Broadcom gain from the deal?

The global microchip shortage has been a catalyst for Broadcom CEO Hock Tan to expand the revenue centres for the company beyond hardware. Broadcom's purchase of VMware will help the company diversify away from its core business of designing and selling semiconductors into enterprise software, which can have larger margins. VMware's products are used by enterprises to more efficiently run their own servers as well as cloud servers. VMware has more than 500,000 customers and counts all of the major cloud providers as partners, including Amazon, Microsoft and Google. The proposed acquisition would make Broadcom a significant player in cloud computing.
What could be VMware's prospects?
VMware will be getting its third owner since 2004, once the deal is done. VMware is still the de facto enterprise virtualisation software, as it held the No. 1 position by market share in the global virtualisation infrastructure software market in 2021, with 72% share and revenue of $5.9 billion, according to Gartner. However, it has been slowly losing relevance to containers, open-source software, and public cloud technologies. It is facing significant competition from Red Hat, Nutanix, and other hyperscalers on different fronts. This makes it obvious that VMware needs to expand beyond its virtual desktop infrastructure (VDI) and endpoint management space to either transform itself into a full-blown experience management company or up its security investments and position itself as a security-first vendor for its Anywhere Workspace solution. Under Broadcom VMware may finally get the stability to shore up a business that's been underperforming.

Can the deal be a successful one?
That may be difficult to answer. But Broadcom is the most acquisitive semiconductor company and has strategically used mergers to fuel its growth in recent years. In 2016, Broadcom purchased networking and storage hardware giant Brocade Communications for $5.5 billion. In 2018, Broadcom completed its acquisition of software giant CA Technologies for nearly $19 billion in an all-cash deal. In late 2019, Broadcom acquired Symantec's $2.5 billion Enterprise Security business for a whopping $10.7 billion.
However, it is important to note that some major attempted acquisitions have fallen through for Broadcom in recent years. Like, in 2018, Broadcom withdrew its whopping $117 billion bid to acquire fellow chip giant Qualcomm after receiving pushback from the US government

Last year, it was reported that Broadcom was in talks to acquire big data analytics company SAS Institute for somewhere in the range of $15 billion to $20 billion, but the deal ultimately fell through due to reports of SAS Institute's co-founders changing their minds.
In that sense, Broadcom has a history of making big acquisitions, yet the company hasn't pulled the trigger on a major acquisition since 2019. But Holger Mueller, an analyst at Constellation Research, sees a certain synergy between the three software pieces, even if Symantec and CA are more legacy plays. "VMware at least has the potential to give Broadcom some financial stability, so long as it has the good sense to leave it alone," he said in a recent report.
Michael Dell, founder and CEO of Dell, and currently the largest shareholder of VMware with a 40% stake in the company gave his approval of the acquisition, which means the deal is likely a lock. VMware spun off from Dell late last year in an effort to pay off debt. Dell originally acquired the company when it bought EMC in 2016.
In a statement supporting the merger Michael Dell said, "Together with Broadcom, VMware will be even better positioned to deliver valuable, innovative solutions to even more of the world's largest enterprises. This is a landmark moment for VMware and provides our shareholders and employees with the opportunity to participate in meaningful upside."
What VMware customers could worry about?
VMware customers may be concerned especially if Broadcom follows the same playbook it used for its previous acquisitions. Following these purchases, CA and Symantec customers saw massive price hikes, worsening support, and stalled development. Symantec redirected its focus to its biggest resellers and customers. The company largely abandoned its customer base of 100,000 to prioritise its top 2,000. With VMware, the big question is whether Broadcom can leverage a massive enterprise software portfolio and customer base to build a competent modern solution that extends from mainframe to edge. Or does it continue with the same trend of squeezing clients for licensing dollars at a time of rising global inflation? As Sanchit Vir Gogia, chief analyst, founder and CEO, Greyhound Research, said, "VMware customers can expect an increase in license prices in the range of 20-30%.
What does the future look like?
Both Broadcom and VMware have existing monitoring products that, when combined, could prove beneficial for customers. The acquisition could mean that Broadcom can market itself as the "modernisation platform" in which companies can transition workloads from any legacy system by using new cloud-native technologies.
As Tom Krause, president of the Broadcom Software Group, in a statement, "the transition will provide customers worldwide with the next generation of infrastructure software."
In other words, a combined Broadcom and VMware could create a powerhouse that can tackle any workload modernisation challenge.
Who could be a big winner in the deal?
VMware has been an acquisition target before. EMC acquired the company in 2004 for $625 million, taking it public in 2007 at $29 a share but keeping a majority of VMware after the initial public offering. In 2016, Dell Technologies bought EMC for $67 billion. Dell spun off VMware in November 2021, delivering a special cash dividend of $11.5 billion to all VMware shareholders, including Dell stockholders, who received about $9.3 billion.
Michael Dell is expected to be a big winner if the deal goes through. He currently owns 40% of VMware, while Silver Lake, the private-equity firm, has about 10%, according to the data provider FactSet.
Is it a done deal yet?
Not really. The acquisition agreement as it now stands provides for a "go-shop" provision. This provision allows VMware and its board of directors to actively solicit, receives, evaluate and potentially enter negotiations with parties that offer alternative proposals during a 40-day period following the execution date of the definitive agreement, expiring on July 5, 2022.
Both companies said in a statement that, "There can be no assurance this process will result in a superior proposal."
Buying VMware could make sense for any number of other companies that have the resources to pursue such a deal. The Big three (AWS, Microsoft and Google) cloud providers, Cisco Systems and Intel could be logical contenders to buy VMware. However, VMware has not disclosed any competing offers unless its board settles on a proposal that's superior to Broadcom's. Should VMware find a better offer before the July 5 deadline, it would owe Broadcom a $750 million break-up fee, according to a filing with the SEC.
It needs to be seen if VMware would be able to shop around for better acquisition offers or new potential suitors in the given time period.
---