Sequoia Capital-backed MPL lays off 100 employees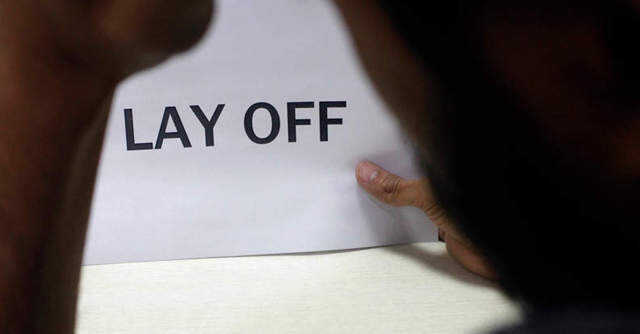 In what appears to be a prevailing situation in the startup ecosystem, Sequoia Capital-backed Mobile Premier League (MPL) on Monday joined a list of companies to have shown the door to a number of its employees.
The fantasy gaming and esports platform, operated by Galactus Funware Technology Pvt. Ltd, laid off 100 employees – 10% of its workforce - and also exited the Indonesian market, a source confirmed on a telephone conversation with VCCircle.
Earlier in the day, venture capital-backed edtech platform FrontRow, which is operated by Splashstar Technologies Pvt. Ltd, laid off around 30% of its workforce, primarily from the sales department.

The Bengaluru-based company has also pulled off its streaming product on the MPL app.
In an email to employees, MPL co-founders Sai Srinivas and Shubh Malhotra said, "The last few months have been insane. The philosophy of growth at all costs is now reversed. The market is now rewarding profitable growth over growth at all costs."
"It's imperative that we as a company respond to this change and respond fast. We have always said that the market is flowing like a river – you cannot fight it, you have to row downstream," said the email, a copy of which was viewed by VCCircle.

Moneycontrol first reported about MPL's move to lay of 100 employees and exit Indonesia.
Gaming startups in India have attracted deals worth $1.6 billion in the first nine months of 2021, exceeding the total value of investments in the sector in the last five years, according to a new report by investment banking platform Maple Capital Advisors.
That said, close to 90% of the investments went to two large players, both in the fantasy sports & platform gaming sector - unicorns Dream Sports and the Mobile Premier League (MPL) raised $785 million and $375 million, respectively.

The report, however, was published before Dream Sports announced an additional $840 million funding round on November 24, which valued it at $8 billion.
The email further said, "For our US business, the early green shoots are very obvious, the business turned CM1+ve in less than nine months of launch with paybacks on CAC also trending very well. The key focus for us has to be getting our product right and up our retention.
For the Indian team under the leadership of Namratha, GSN and Manish have grown our CM1 (net revenue, not GMV) by over 25% in the last three months."

"We have invested significant resources and capital over the last three years into our Indonesia operations. However, the return profile of Indonesia in several multiples lower than what we were and are seeing in India, or even in our nascent US business."
In February, MPL acquired Germany-based GameDuell for an undisclosed amount in a bid to enter the European markets.
MPL has also forayed into the mobile free-to-play (F2P) game market with this buyout.

A few days ago, digital health platform MFine laid off over 50% of its staff saying it had no money to pay salaries. Earlier this month, the used cars platform Cars24 asked 600 employees to leave and edtech startup Vedantu laid off 424 employees.
In March and April, Unacademy, operated by Sorting Hat Technologies Pvt. Ltd, sacked nearly 800 employees.
Earlier this year, another edtech startup Lido Learning asked 1,200 employees to resign, citing a funding crunch.

Social commerce startup Meesho fired 150 employees last month. In February, OkCredit, which is backed by marquee investors including Tiger Global and Lightspeed, laid off around 40 employees.
---