Capacity crunch, infrastructure status to boost data centre capacities in India by 5x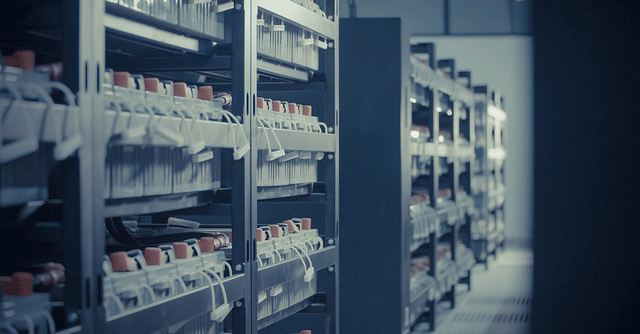 Rapid growth in digitization and the government's move to give the sector infrastructure status, seem to have spurred growth in the data center industry in India. While the industry was already growing in 2021, the growing demand and government support seems to have increased the estimates for the total data center capacity India will have in the coming years.
In fact, according to industry experts, the country's current data center capacity is near-full utilization despite large investments from Big Tech firms and independent operators. Which doesn't mean that the industry will run out of capacity, but it has spurred new investments.
Sanchit Vir Gogia, founder and chief executive of market research firm Greyhound Research, said that a surge in digitization of businesses created greater demand for data than what India's data centre industry anticipated. "As a result, data centre capacities in India today are running at high utilization," he added.

Rohan Sheth, head of colocation and data centre services at Yotta, said that the demand for greater data centre capacities in India has been in the making for many years now, and the government rewarding infrastructure status to this sector is a clear indication of its importance.
According to a report by the Credit Rating Agency of India (ICRA) from May this year, increase in capacity utilization and setting up of numerous new data centre facilities in the country will increase revenue of data centre operators across the country at a compound annual growth rate (CAGR) of 19% between April 2021 and March 2024.
The report also said that a combination of data centre investments in India by homegrown corporates such as the Adani and Tata Groups, global technology companies like Microsoft and Amazon, and existing data centre companies such as NTT Ltd. and Hiranandani Group-run Yotta Infrastructure, will create a total data centre capacity of up to 4,100MW (mega-watt) by 2027 — 5x the current capacity.

A separate report by real-estate major JLL in August last year, pegged India's total data center capacity at 500 MW at the time. That report expected the data center capacity to increase by another 800MW by 2024, but the industry's targets seem to have increased since then.
To address increasing demands, Tokyo-based IT services firm NTT Global unveiled a hyperscale data centre park, NAV1A, in Navi Mumbai, Maharashtra last month. The facility supports 30MW capacity, but could expand to 150MW in future. Yotta, on the other hand, said it already has a 250MW data centre facility in Panvel, Navi Mumbai, and is adding another 60MW to a separate data centre park in Greater Noida.
These are only some of the many data centre projects, both new and existing, that are being built in India right now. "Data centres are a necessity today, and while India is not about to run out of data centre capacity, there has indeed been strong utilization of data centres across the country. Colocation facilities, buoyed by demand from international hyperscalers, have also seen strong utilization," Sheth added.

Hyperscale data centres refer to facilities owned, leased, run or operated by technology giants such as Amazon, Google and Microsoft, which handle massive troves of enterprise data by operating massive data centres around the world. 'Colocation', meanwhile, refers to any data centre that leases out its capacity to third party data centre operators – which in turn serve businesses using these facilities.
Vimal Kaw, head of product for data centres in India at NTT Global, said that the central government offering infrastructure status to this industry could help companies make significantly larger investments in the coming years. This, in turn, could help India's edge data centre capacities grow further.
"Edge data centres have minuscule data capacities in comparison to hyperscalers, but they are important in order to facilitate local internet-based services and businesses – which would become even more important with the advent of technologies such as 5G," Kaw added.


Kaw further added that the edge data centre sub-industry is already growing, and could contribute significantly to industry revenue in the coming years.
---