Apple stops fraud transactions worth $1.5 billion, blocks 1.6 million risky apps in 2021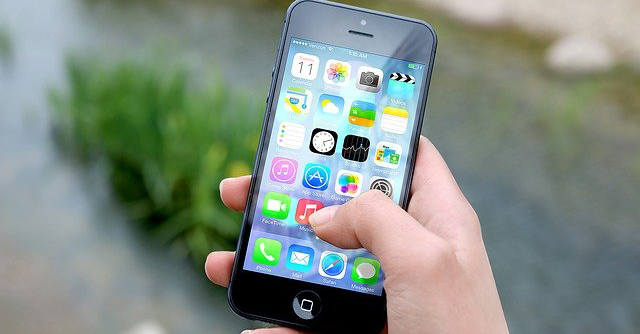 Ahead of Worldwide Developer Conference (WWDC) 2022 next week, Apple said that it has blocked fraudulent transactions worth close to $1.5 billion on the App Store and stopped over 1.6 million "risky and untrustworthy apps and app updates" from cheating users.

Out of these, 835,000 apps and 805,000 app updates were found to be problematic and were rejected for various reasons which included having bugs or not being finished that might have impacted the functionality of the app and put users at risk, if those bugs were exploited. More than 157,000 apps were rejected for being copycats, misleading users, or manipulating them into making in-app purchases.
Despite a strict vetting process to list apps on the App Store as well as Google's Play Store, malicious actors have managed to get their apps on these stores.
In April, Google also said that it stopped 1.2 million bad apps from being released on the Play Store and also banned over 190,000 developer accounts last year.

Apple said, bad actors are continuously trying new tricks to carry out online frauds, which makes it hard to recognise. For instance, Apple found that many developers try to bypass the App Store's vetting process by creating an app that "appears one way, only to alter its concept or functionality once it's been approved." In 2021, Apple rejected over 155,000 apps from the App Store for these violations.
Both Google and Apple have been working to improve their fraud detection techniques. Apple explained that for the App Review process it uses machine learning (ML), heuristics, and historical data from the App Store to detect potential issues and violations in apps listed or that want to be listed on its store. It is followed by a human review by the App Review team that reviews every app and every update to ensure they follow the App Store's guidelines related to privacy, security, and spam.
Account and payment frauds through malicious apps have also grown across platforms. Apple deactivated over 170 million user accounts linked to fraudulent activities and prevented more than 3.3 million stolen cards from being used for fraudulent financial transactions on the App Store. Apple banned close to 600,000 accounts from making transactions.

Ratings and reviews on the App Store is another feature that bad actors try to manipulate for their gains. Apple said that it reviewed over 1 billion ratings and reviews in 2021 and blocked more than 94 million reviews and over 170 million ratings from getting published. Around 610,000 reviews were taken down after publication after they were flagged by users or found to be problematic by human reviewers.
Further, bad actors were also caught distributing apps through Apple's Enterprise Developer Program, which is meant to enable organisations to develop and distribute their apps for internal use. Apple said, in the last month, it found more than 3.3 million apps that were being illegally distributed through the program.
---