Woman gets her ear transplant with 3D printed technology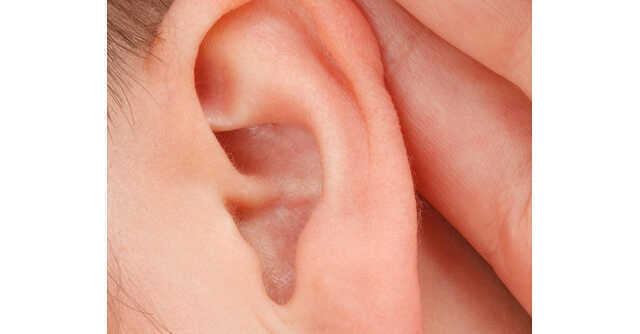 Doctors in the US have successfully transplanted a 3D-printed ear made from human cells onto a woman born with a rare ear deformity. 3DBio Therapeutics, the regenerative medicine company behind the implant said that the transplant was part of the first clinical trial of the technology, and its success marks a major step forward for tissue engineering.
3D printing, in which a machine creates a three-dimensional object from raw materials, is gaining considerable success in many medical fields including surgery.
The patient, 20-year-old woman from Mexico, was born with microtia, which is a rare birth defect that causes the external part of the ear to be small and misshapen and can also affect hearing.

Bonilla mentioned that typically, microtia patients have ears constructed from rib grafts or synthetic materials. Instead, this experimental process involves taking a biopsy from the patient's existing ear and pulling out cartilage cells. Those cells are then grown and 3D printed into the shape of the patient's ear.
Dr. Arturo Bonilla, the ear reconstruction surgeon who led the team performing the procedure, said, "If everything goes as planned, this will revolutionise the way this is done."
"To print an ear, 3DBio Therapeutics scientists first built a three-dimensional computer model, based on a scan of the woman's other ear. Then, they cultured living cells and put them into a "bioink" made of collagen. A printer then deposited the bioink layer after layer to create the right shape — a mirror image of the woman's ear. A final biodegradable shell shields the implant while it generates cartilage," said the statement.

"This is a truly historic moment for patients with microtia, and broadly, for the regenerative medicine field as we are beginning to demonstrate the real-world application of next-generation tissue engineering technology," said Daniel Cohen, researcher and co-founder of 3DBio. He and his team have built a comprehensive, proprietary technology platform to deliver living tissue implants to patients.
The milestone could open doors for further research and investment around 3D tissue printing, potentially paving the way for new therapies in regenerative medicine.
In January, doctors gave a patient a heart transplant with a pig heart. Other research groups are working on 3D-printed lungs and 3D-printed blood vessels. As per a Yale University study, advances of 3D printing in healthcare can lead to stronger and safer products, reduced lead times and lower costs. More recently, a group of researchers from the Mayo Clinic, the Georgia Institute of Technology, and the Medical University of South Carolina have 3D printed a low-cost proof-of-concept spinal surgical simulator.

---