Big tech and climate change: Big ambitions yet unrealistic goals?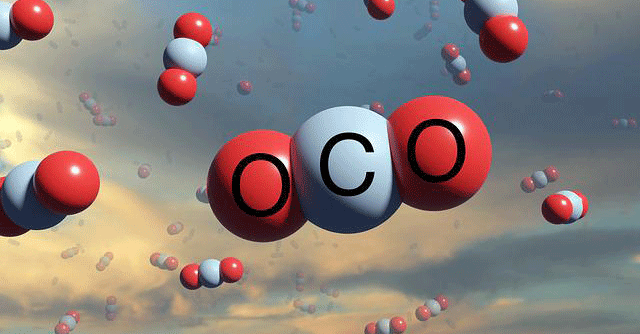 Apple, Google, Amazon, Facebook and Microsoft – the technology giants or the Big Techs of the world, have always been an important part of the climate action narrative, with ambitious climate goals and targets in an attempt to contribute to a sustainable earth.
At the same time, the tech industry is estimated to generate between 1.8% and 3.9% of total global carbon emissions, with big tech contributing around 0.3% (This may not seem a lot, but it amounts to millions metric tons of carbon dioxide produced annually). So, at a time when such emissions are at dangerously high levels, if global warming is to be minimised, a lot more action is needed from these companies. However, tech giants have been pulled up time and again for their unreliable methods to fight climate change. A recent Harvey Nash Group's Digital Leadership Report published in May 2022 further suggests that organisations are not taking as much action to cut their own carbon footprint or even getting involved at the policy level – the way they should have, going by their ambitious targets.
The tall ambition on climate agenda

There are a few notable developments in the tech world, particularly in the Big Tech space that seek to take forth the climate agenda. For example, Facebook (now Meta) plans to reach net-zero emissions and become water positive by 2030. That means it plans to "return more water to the environment than it consumed for its global operations" as per the company.
Amazon has announced 2040 as the year it achieves a net-zero emissions and by 2025, it aims to power its operations completely by renewable energy. The tech giant's e-commerce wing pledged to move cargo only on ships using zero-carbon fuel to push the heavily-polluting shipping industry to decarbonise at a faster pace.
Apple and Microsoft are also planning to reach carbon neutrality and carbon negativity by 2030 respectively. Apple has said, "it aims to make a climate impact with every Apple device sold, and aspires to be net-zero by 2030". The tech giant is also developing low-carbon production methods and investing in afforestation and technologies that remove carbon from the environment.

Microsoft has launched a $1 billion climate innovation fund aimed at the global development of carbon reduction and removal technologies. More recently, with tech consulting major, Accenture, in a joint venture - Avanade, it plans to deliver solutions to help organisations transform their operations, products and services to help them in their transition to net zero.
Google also has big ambition with net-zero" and similar to Facebook, the tech giant seeks to replenish more water than they consume by 2030 and achieve net-zero emissions, as well as fully run-on carbon-free energy.
More recently, at the annual meeting of the World Economic Forum (WEF) in Davos, Switzerland, last month, Alphabet, Microsoft, and Salesforce pledged $500 million to new climate tech that's supposed to remove carbon dioxide out of the atmosphere to keep it from heating up the planet.

Other tech majors are also doing their bit to fight climate change. Intel has pledged to invest $300 million in energy conservation at its facilities. It is also increasing supplier focus on energy conservation and renewable energy sourcing.
Meanwhile, SAP has been using 100% renewable energy to power all of its data centres since 2014 and Samsung too has set multiple targets to reduce its environmental footprint by 2025, including incorporating recycled material into all-new mobile products, eliminating all plastic in mobile packaging, and achieving zero waste in landfills. The list is long as most companies are setting ambitious targets to reduce the carbon emissions produced by their organisations and supply chains.
Unrealistic goals: Time for action?

Undoubtedly, such initiatives by big tech make quite an impression, but their implementation is questionable. To some experts, they are just "impressive" statements that have little in common with reality.
According to a 2021 report by US-based think tank, Influence Map, while the Big Tech have been relatively successful in their own climate programs, they are not strategically deploying their significant influence over government policy in support of much needed climate policy.
Furthermore, the big techs all remain members of several "business groups that seek to thwart action on global warming," according to a new report from the Tech Transparency Project. These include the US Chamber of Commerce, the National Association of Manufacturers, BusinessEurope and the Japan Business Federation - all of which continue to lobby against binding measures necessary to meet the goals of the 2015 Paris Agreement that was meant to limit global warming by encouraging companies to adopt carbon neutrality strategies.

"This strong pro-climate rhetoric is not being matched by action at a policy level," said executive director of the Influence Map, Dylan Tanner.
But he believes that may eventually change, given that Big Tech's trade associations are powerful advocates for ambitious climate action
In fact, despite the tall promise of new climate pledges from Big Tech, the emissions of many companies continue to grow. Microsoft's emissions, for example increased from about 11.6 million metric tons of CO2 in the 2020 fiscal year to about 14 million metric tons in its 2021 fiscal year. As its business grew, so too did pollution from the use of Microsoft's devices and cloud services. Salesforces' CO2-based pollution has similarly grown along with its business in its 2022 fiscal year to the equivalent of over 1 million metric tons.

There is also an urgent need to look into reducing carbon emission, with respect to Scope I emissions through data centres and operations, Scope II emissions through electricity and other inputs, and Scope III emissions through deliveries, employee travels, and logistics.
According to Madhumita Chakrabarti, a senior environment consultant at Tata Consulting Engineers Limited (TCE), an integrated engineering consultant firm, the first step is to calculate a holistic and transparent estimate of a company's actual carbon footprint, its sources, and impacts.
While big companies are already working in the scope 1 and 2 space, reducing scope 3 emissions is the tech industry's greatest decarbonisation challenge. In this regard, Chakrabarti said, "companies can effectively deal with Scope 3 emissions by refining their calculation methodology."
Simply put, by reducing unnecessary business travel, cutting commute times of employees, improving end of life treatment for old products are some key initiatives that companies often take to reduce Scope 3 emissions, but a better way would be to "ask suppliers to cut the emissions of the products they supply," she said.
---