IIT Madras' sewage cleaning robot deployed in Tamil Nadu; Gujarat, Maharashtra may follow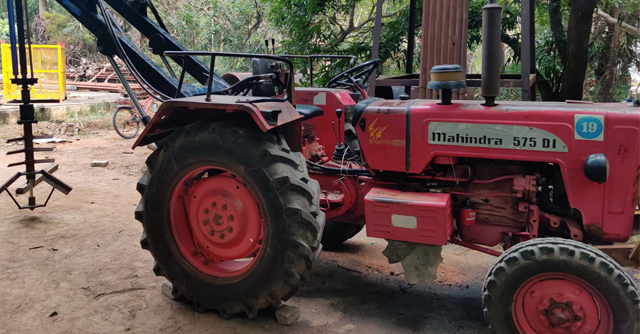 HomoSEP, a sewage and septic tank cleaning robot developed indigenously by the Indian Institute of Technology, Madras (IIT-M), is being implemented in the real world. According to a statement from the institute, two HomoSEP robots have been distributed through a non-government organization (NGO), Safai Karamchari Andolan (SKA), in the state of Tamil Nadu.
Eight more HomoSEP robots are set to be deployed in the state, in order to reduce the hazardous task of manual scavenging – still done by human workers in inhuman and severely risky conditions. The HomoSEP was designed by a team led by IIT-M's mechanical engineering faculty, Prabhu Rajagopal, and Solinas Integrity – a startup incubated by the institute itself.

In a statement, Rajagopal said he hopes that the HomoSEP project will be able to leverage government support to distribute the robotic machines across the country. While the first 10 will be deployed in Tamil Nadu, the institute is also in talks with NGOs in Gujarat and Maharashtra too, for deploying the septic tank-cleaning robot in these states.
Manual scavenging has regularly reported deaths due to highly toxic work conditions. In August last year, a response given by Virendra Kumar, minister of social justice and empowerment, in the Rajya Sabha stated that there were a total of 941 reported deaths across 21 states in the preceding year, when cleaning sewers and septic tanks. Tamil Nadu, incidentally, reported the highest state-wise number of deaths, with 213 workers dying while on the job. Such deaths show a clear scope of deployment of robotics and automation in the space of sewage cleaning and treatment.
To be sure, IIT-M is not the first in India to build a robot specifically for this purpose. In 2018, Kerala-based startup Genrobotics introduced Bandicoot – a robot that has a near-identical mode of operation as IIT-M's HomoSEP.

Costing Rs 32 lakh per robot, this minimal maintenance setup has since been deployed across Gujarat, Haryana, Maharashtra, Punjab, Tamil Nadu and Uttar Pradesh. In May this year, the startup raised a corporate funding round of Rs 20 crore to build new facilities and expand its operations.
---