India's insurtech market to reach $13 billion by FY2026: Study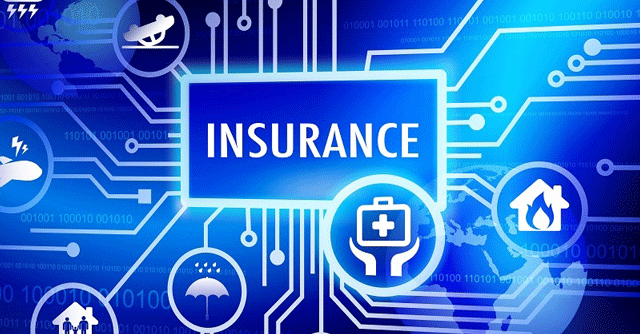 Increased digital penetration in India is driving growth and innovation in the insurance industry, with insurtechs at the cusp of exponential growth. However, a new study found that despite this rapid growth momentum, digital insurance penetration in India lags behind several other countries. According to a new report released by homegrown consultancy firm, Redseer, while digital insurance in the US stands at 14% of the entire population, and 6% in China, in India, digital penetration in insurance stands at merely 2%, denoting significant headroom for growth.
Nonetheless, the growth potential in this segment is extremely high, said Redseer. As per the report, the overall insurance market stands at $131 billion in FY 2022, and is poised to reach $222 billion by FY2026, growing at a CAGR of 13%. Of this, the insurtech market stands at $2 billion dollar (as of 2021) and is slated to reach $13 billion by FY2026.
Redseer said that there is room for multiple collaborations, with scope for insurers to scale up investments in Insurtechs, with the latter driving new and innovative models for growth. Infact, it said that insurtech players are already starting to leveraging innovative online distribution models such as B2C (which included B2C brokers), B2B (which include group insurance) and B2B2C (which include PoSP agents and consolidators, and embedded insurance) are key drivers of growth, with B2C in particular gaining significant opportunities.

"Due to direct customer interaction, the claims risk in this model is much lower than the other two models. In most cases, through the B2C model, the end-to-end customer journey is covered seamlessly," it said. Some of the B2C models' offerings include end-to-end digital experience through technological applications, app-based claims assistance, proactive conversions using call centres, visibility to multiple quotes, and more.
Mrigank Gutgutia, Partner at Redseer, said that these new and rising models are not just making insurance great for customers...they are also empowering agents with the power of technology: no more chasing customers with messy paperwork; instead, they can handhold customers through the entire insurance experience from anywhere...digitally".
Category-wise, the report showed that with an addressable market of over $66 Billion, the life insurance category comprised close to three-fourths of the market, followed by motor insurance which stands at $10 billion and retail health insurance pegged at $4.7 billion as of FY22.

A report released in May 2022 by Boston Consulting Group (BCG) also echoed similar views. It said that insurance penetration of health and life insurance products continues to remain low in India, compared to global distributors. The report stressed that for increasing penetration it is crucial to reimagine distribution through traditional and newer channels.
Jitesh Shah, MD & Partner BCG Asia Pacific Lead, Operations in Financial Institutions at BCG said, "As the sector experiences unprecedented growth, it is critical to continue collaboration between insurers and insurtechs."
He added that it is also important for the industry to keep innovating to address important issues such as deeper insurance penetration, customer health and wellness, among others.

---