Most Android gamers lose interest in games after the first month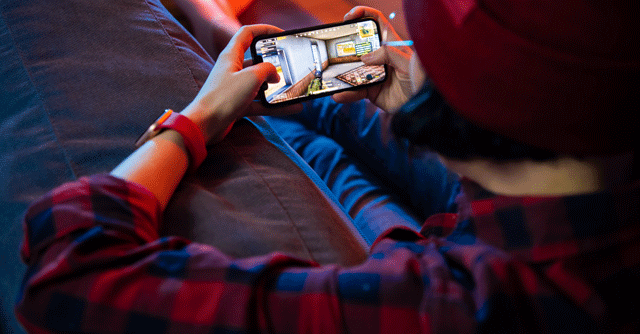 Despite millions of downloads, gaming apps on Android phones are struggling to retain users' interest, shows a new report. According to a new study by US-based IT services and consulting firm Pushwoosh, 75.4% of gamers on Android "stop being active" on the app a month after installing it.

Even in games with a large user base of over a million, the churn rate is as high as 72.97%, the report said. In comparison, the average churn rate for games on iOS was only 7.9%. For games with over a million iOS users, the churn rate was 10.23% after the first month.
Churn rate is the share of users that stopped using a game after a certain period of time.
On the other hand, in terms of retention rate, iOS games fared much better than their Android counterparts. Retention rate is the share of users that stay with the app on a certain day after installing it. For iOS apps, the retention rate after 30 days was 92.1%, while for games on Android it was only 24.6%.

During the study, Pushwoosh found that low retention rates are higher for games that grow either too slowly or too quickly. They suggested that app marketers need to rethink their acquisition strategies in addition to optimizing retention efforts.
The report also shows that the gaming apps had the lowest median click-through rates (CTR) for push notifications, which is regarded as one of the most effective and cost-efficient mediums for customer engagement.
Game apps send 14 messages per month and one message to every registered device every second day. However, Pushwoosh found that the push notification CTR for iOS was 0.13% and for Android games, it was 1.34%. The opt-in rate for push notifications was higher on Android (83.2%) as compared to iOS (29.98%). Opt-in rate means users who had enabled push notifications in the games.

Despite the high churn rates, most users didn't uninstall the games from their devices. Pushwoosh report suggests that as long as the app is still on the device app developers have a chance to re-engage with them. The uninstall rate for games on iOS was 0.23%, while on Android it was 2.4% per month.
For their study, the Pushwoosh team analyzed anonymized data of 410 active gaming apps from December 2021 to March 2022. Out of which 400 game apps were on iOS and 395 game apps on Android. The study covered apps' performance in 30 countries including India, China, the US, UK, Germany, Russia, Australia, Canada, Turkey, Egypt, and Indonesia.
Mobile gaming is the fastest-growing segment in gaming. According to a May report by Data.ai (formerly AppAnnie) and International Data Corporation (IDC), mobile games accounted for 61% of the gaming revenue in the first quarter of 2022. Mobile gaming is also expected to grow 1.7x faster than the rest of the gaming market and surpass $136 billion in revenue in CY 2022.

---