Sequoia, Falcon Edge, others invest $40 mn in esports firm FanClash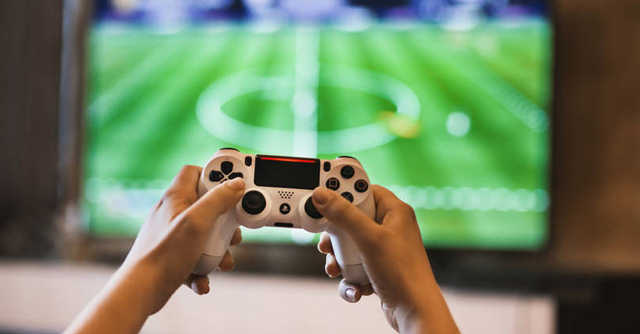 Fanbuff Technology India Private Limited, which runs e-sports platform FanClash, on Friday said it has raised Series B funding of $40 million (around Rs 308 crore) from Sequoia Capital India, Falcon Edge, Info Edge India and Matic Networks.
The latest fundraise comes ten months after FanClash secured $10 million in Series A round from Sequoia Capital India, Falcon Edge (Alpha Wave Ventures) and Info Edge India.
The Gurugram-based startup plans to use the fresh funds for global expansion, building the team and user acquisition.

ADVERTISEMENT
Founded in 2020, FanClash started its journey as a fantasy gaming application for all core esports viewers and has evolved into Asia's largest esports fantasy platform with operations in India and the Philippines.
Last year, the company had rolled out its product in India and subsequently in Philippines this year. It is now eyeing the US and Vietnam markets next year.

The platform enables users to play fantasy on all leading global tournaments across top esports such as FreeFire, PUBG Mobile, COD Mobile, COD PC, Valorant, CS:GO, League of Legends and DOTA, among others.
"Esports fans around the world spend about 8-10 hours a week watching tournaments and gameplay, yet there are not enough avenues for players and viewers to monetize their knowledge in any way. Our customers love FanClash not only because it gives them the opportunity to compete in fantasy games, but also for making them financially independent and hence taken seriously as esports fans," said Rishabh Bhansali, Co-Founder of FanClash.
"We aspire to be a household name in the global gaming community. This is possible in esports, unlike traditional sports, because the underlying game titles have a global audience. At a broader level, our vision is to make the Indian startup ecosystem proud by creating 'a global digital product from India, for the world' and we believe we have the right ingredients to become world leaders" said Richa Singh, Co-Founder of FanClash.

"Online gaming has over 300 million users in India and esports has hit an inflection point with over 100 million Indian viewers. The online gaming market is also monetising well and is on track to surpass $5 billion in revenues by 2025.
Going after this opportunity, FanClash is building an exciting new destination for esports fans with an incredible product that is loved by its users. We are inspired by their mission to revolutionise the esports industry, and Sequoia Capital India is excited to partner with the FanClash team." said Rajan Anandan, MD, Sequoia India.
Sequoia Capital India is a venture capital firm that invests in consumer, technology, and healthcare. The firm operates in Southeast Asia and India and actively partner with founders from a wide range of companies, across categories, including BYJUs, Carousell, Druva, Gojek, OYO Rooms, Tokopedia, Truecaller, Zomato and more.

In 2020, Info Edge (India) Ltd, the operator of portals such as Naukri.com and marriage platform Jeevan Sathi, has announced an investment in Fanclash via IE Venture Fund I.
---