Scientists develop an atom laser that can run 'forever'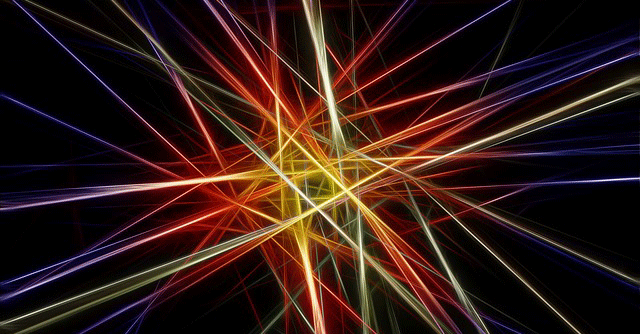 Lasers are used in printers, CD players, measuring devices, pointers, and so on. These lasers use coherent waves of light that vibrates completely in sync when performing a function. Now, quantum mechanics tells us that particles like atoms should also be thought of as waves. As a result, we can build 'atom lasers' containing coherent waves of matter. Researchers for years have been looking for ways to make these matter waves last, so that they may be used in various industrial and household applications.
A team of Amsterdam physicists have created a beam of atoms that behaves the same way as a laser, and that can theoretically stay on "forever". This might finally mean that the technology is on its way to practical application, although significant limitations still apply.
Experts see this as a huge advancement in "atom laser" – a beam made of atoms marching as a single wave that could one day be used for testing fundamental physical constants, and engineering precision technology.

Atom lasers have been around for a while now. The first atom laser was created by a team of MIT physicists back in 1996. The concept that underlies the atom laser is the so-called Bose-Einstein Condensate (BEC). This opened up the possibility to build atom lasers – devices that literally output beams of matter – but these devices were only able to function for a very short time.
To explain the concept, we need to know that elementary particles in nature occur in two types: fermions and bosons. Fermions are particles like electrons and quarks – the building blocks of the matter that we are made of. Bosons are very different in nature: they are not hard like fermions, but soft: for example, they can move through one another without a problem. The best-known example of a boson is the photon, the smallest possible quantity of light.
In short, in a Bose-Einstein condensate, the individual bosons become indistinguishable. Two examples of materials containing Bose-Einstein condensates are superconductors. Superconductors conduct electricity with virtually zero electrical resistance: Once a current is started, it flows indefinitely.

The problem was that BECs are very fragile, and are rapidly destroyed when light falls on them. Yet the presence of light is crucial in forming the condensate: to cool a substance down to a millionth of a degree, one needs to cool down its atoms using laser light. As a result, BECs were not sustainable.
The physicists from the University of Amsterdam have now managed to solve the difficult problem of creating a continuous BEC. Florian Schreck, the team leader, explained in the journal "In previous experiments, the gradual cooling of atoms was all done in one place. In our setup, we decided to spread the cooling steps not over time, but in space. So, while these atoms are being used, new atoms are already on their way to replenish the BEC. In this way, we can keep the process going – essentially forever."
Chun-Chia Chen, author of the publication in Nature, in the last one decade or so, the scientists were looking for a technique for more than a decade that allowed a BEC to be protected from laser cooling light. In 2019, the research began to progress with the help of some funding, a room and advanced machineries.

"We had the idea of adding an extra laser beam to solve a last technical difficulty, and instantly every image we took showed the first continuous-wave BEC," said Chen.
Having tackled the long-standing open problem of creating a continuous Bose-Einstein Condensate, the researchers have now set their minds on the next goal – using the laser to create a stable output beam of matter. Once their lasers can not only operate forever but can also produce stable beams, nothing stands in the way of technical applications anymore, and matter lasers may start to play an equally important role in technology as ordinary lasers currently do.
---