Digital tech creating new revenue sources for ER&D GCCs: Nasscom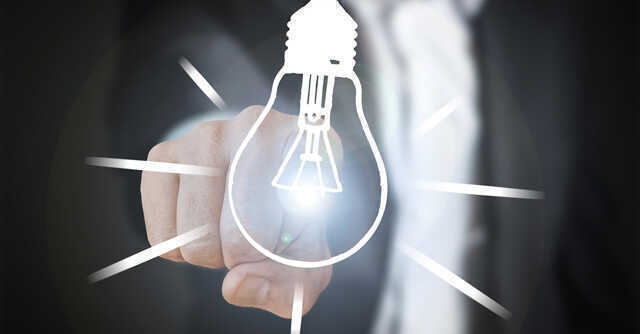 GCCs in India are increasingly performing complex R&D functions and are leveraging futuristic technologies to develop digitally innovative products/solutions from India. This is creating a huge impact in making India as a destination of choice for Engineering R&D globally, said KS Viswanathan, Vice President (Industry Initiatives), Nasscom.
Nasscom's 12th edition of its Global Capability Centre (GCC) Conclave - a hybrid event – the first day of the event being held virtually on 28 June and will be followed by an on-ground event on 30 June in Hyderabad International Convention Centre (HICC), Hyderabad, highlights that GCCs have had a huge impact in making India as a destination of choice for Engineering R&D.
India is home to over 1,400 GCCs as of FY21 and added 20 new GCCs in the January to March quarter, according to Nasscom.

"Digital technologies are creating new revenue sources for ER&D GCCs to cater to the local customer base and develop engineering capabilities from India for their parent companies. Today a fraction of Global 2000, Fortune 500 and Global Unicorns have their presence as GCC," Viswanathan told Tech Circle.
Speaking about technology innovation in the sector, he added that are catering to a global array of MNCs across tech verticals like artificial intelligence-machine learning (AI/ML), the internet of things (IoT), hyper intelligent automation and specialised technology COEs at a portfolio hub stage like SDN, Multimedia etc,.
Viswanathan also informed that the implementation of digital twins - a digital representation of a real-world entity or system - has further enabled the ecosystem to improve efficiency and performance through real-time information sharing, predictive analysis.

Needless to say, GCCs are leveraging start-ups to solve business challenges to deliver revenue growth, cost savings and improving customer experience. Mature GCCs are also actively engaging with the university ecosystem to foster innovation and hire top fresh talent. At the same time, most of them are partnering with governments to develop solutions for India and empower local markets digitally
"While the ecosystem has matured overtime, the increasing pace of digital transformation is also creating a huge demand for niche skilled capabilities in AI/ML, Big data Analytics and cloud engineering. Companies are continuing to prioritising large scale reskilling/upskilling programs, hiring from alternate talent pools and markets and hiring fresh talent pool to bridge the existing demand supply gap," Viswanathan added.
A report by Nasscom and Zinnov published in May 2022, said that the Indian GCC market size is $35.9 billion, growing at a CAGR of 11.7% with total installed GCC talent of 1.38 million as of FY211. The report added that Bengaluru and Hyderabad emerged top choices with 65% GCCs opening their first India centre in these cities, followed by Mumbai and Pune. More than 50 per cent of the GCCs instituted were from software and Internet verticals, followed by BFSI and Automotive.

"While the initial reason of the establishment of GCCs was 'cost arbitrage', recent years have shown a significant shift in the strategy to focus on transformation and innovation," Arindam Sen who leads the GCC strategy, TMT segment for EY India, noted in their latest EY GCC Pulse Survey released in February 2022.
He added that the outlook of the GCC industry continues to be buoyant with an increasing number of companies looking to set-up their GCCs in India, creating additional employment opportunities as well as higher economic, social, and reputational value for the country.
---