HTC launches a 'metaverse phone' with a built-in crypto wallet, but not much else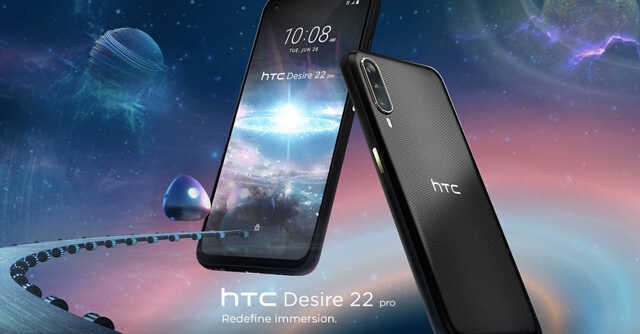 HTC, the Taiwanese electronics company that was also one of the world's biggest names in the mobile phone space, has launched a smartphone "for the metaverse". Called HTC Desire 22 Pro, the smartphone will apparently be a "perfect fit" for HTC's own Vive Flow VR headset and the company's own virtual world, the Viverse.
The company, which has found its footing with consumer grade and enterprise virtual reality headsets with its Vive lineup, has essentially exited the smartphone business – where it was once a pretty regular name. However, it does make the odd announcement, such as the Exodus 1 blockchain phone that it unveiled in 2018. The latest Desire 22 Pro 'metaverse phone' appears to be a similar attempt by the company, looking to cash in on the hype and buzz around the metaverse.
However, it's not clear as to what features it brings to the table, which other Android smartphones do not. To begin with, HTC said that the Desire 22 Pro is a "perfect fit" for its own VR headsets – even though the latter are equally compatible with most other new generation Android smartphones. There are no other features that are tipped towards the metaverse concept, since the Desire 22 Pro is otherwise a regular, mid-range Android smartphone.

HTC has also claimed that the device will come with a built-in digital wallet to safely store crypto keys in – including non-fungible tokens (NFTs) that its users would presumably earn in the metaverses that they visit. The phone will also come with a free, pre-loaded NFT, although reports suggest that this offering will differ across markets where the phone is being launched.
The HTC Desire 22 Pro has not been listed on the company's India website, which was not expected either since the company officially announced an exit from the India market in July 2018.
Other details about the phone include a 6.6-inch full HD display, a mid-range Snapdragon 695 chipset from Qualcomm, a 64-megapixel triple rear camera setup and support for wireless charging, for a retail price of $399 (approx. ₹31,500) globally.

---