Raspberry Pi's new Pico microcontroller boards bring WiFi connectivity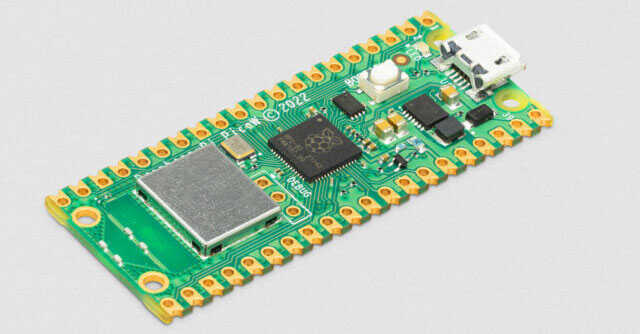 UK-based Raspberry Pi Foundation has launched new products that bring WiFi connectivity to its family of Pico microcontroller boards.
The new Pico lineup includes the Pico W which is priced at $6 and offers 802.11WiFi connectivity. The Pico H costs $5 and adds pre-populated headers for interfacing with other systems. There is also Pico WH that offers both WiFi and pre-populated headers. It will cost $7 when it is available in August. The Pico W and H are already available.
Unlike Raspberry Pi which is a single-board computer with a full-fledged Linux operating system and HDMI connector to connect to the monitor and keyboard, Pico is a microcontroller board that is embedded inside a device and is programmed to control a particular function. Some electronic devices have multiple microcontrollers.

Launched in 2021, Pico boards are being used in a wide range of Internet of Things (IoT) applications. Raspberry Pi Foundation claims to have sold close to two million Pico boards. However, the lack of ability to connect to the network was a major limitation.
"Fast cores, large memory, and flexible interfacing make RP2040 a natural building block for the Internet of Things (IoT) applications. But Pico itself has one obvious missing feature for IoT: a method for connecting to the network. Now, this is about to change," Eben Upton, chief executive at Raspberry Pi said in a blog post.
A Pico board is powered by a dual-core Cortex-M0+ processor, which is considered one of the most energy-efficient ARM processors available.

According to Epton, its demand has grown significantly due to the global semiconductor shortage.
Epton further added that with millions of units on hand today, and more in the pipeline, Pico devices are the "perfect excuse to experiment" for design engineers whose suppliers are unable to meet demands.
---