Explained: How Uber Files shed light on 'illegal' strategies behind company's rise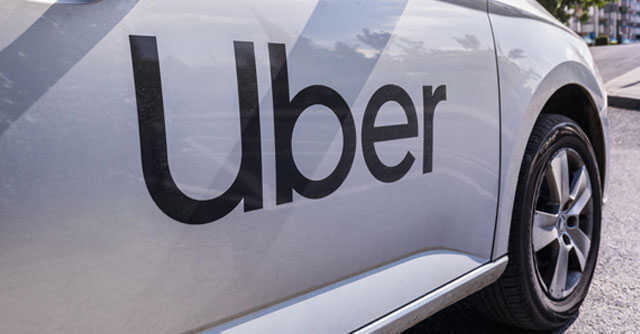 On Sunday, July 10, a vast trove of internal documents from ride-sharing and mobility company Uber was leaked to The Guardian, and the International Council of Investigative Journalists (ICIJ). With over 124,000 documents including internal company strategies and conversations among top executives between 2013 and 2017, the data leak, now being called 'Uber Files', showcases how the company disregarded local and national legislations in various markets, and used politically influential figures to bend existing laws of the land. Uber Files is, therefore, the latest data leak and whistleblowing efforts to expose the various illegal and problematic practices used by some of the world's biggest technology companies to push their way through expansion efforts. Here's what the Files say.
What do the Uber Files reveal?
At the centre of Uber Files is an aggressive, heavy-handed approach that the company took to deal with numerous issues. In one key exchange that details protests from taxi drivers in Paris, France, Uber's ex-chief executive and founder, Travis Kalanick, reportedly suggested that the company should put its drivers in front of the protestors – even as the latter turned violent. As part of his remarks within an internal chat group comprising Uber's then-leaders, Kalanick reportedly said, "Violence guarantee(s) success" – as per a report on the matter by The Washington Post.

Investigative reports by The Guardian also detailed that Uber reportedly had a "kill switch" – which would shut off its network and computer infrastructure, in order to restrict access to the company's internal data and sensitive information when it attracted raids from national authorities. India, too, is in the list of six nations and 12 raids between 2013 and 2017, where Uber applied its "kill switch" tactic. The move was reportedly an effort by Uber to prevent access to data that could reveal lack of licensing of its cabs, or inadequate driver regulations. As a result, such a move seemingly qualifies as obstruction of justice conducted by the company, according to The Guardian.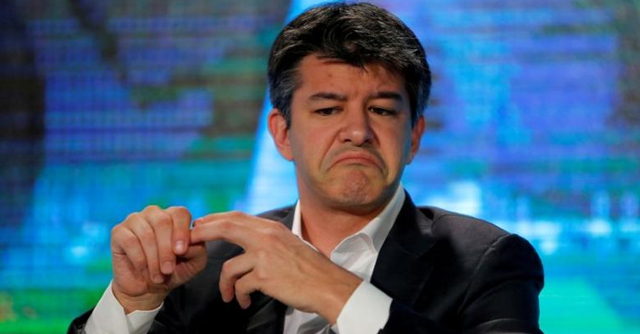 Uber's ex-CEO and co-founder, Travis Kalanick, who was asked to step down in 2017 | Credit: Reuters
Further reports claim that Uber offered politicians and figures of influence, particularly in Germany, Italy and Russia, to become "strategic investors" in the company. In exchange, Uber exerted its influence to lobby positions of power to help tilt regulations its way. One key person noted in this regard is French president Emmanuel Macron, who in his tenure as Minister of Economy, Industry and Digital Affairs between 2014 and 2016, allegedly helped Uber force a change in the taxi operations and aggregator laws in the country.

The Guardian further alleges that Uber paid numerous academic institutions and influential figures to talk about how the company's business model supported – with facts and figures – a significant growth of economies.
What were some of the biggest statements Uber made internally, during this period?
Alongside Kalanick's statement favouring "violence", other high ranking Uber executives reportedly made numerous statements that show that the company was fully aware of attempting to unlawfully convert markets to its favour, and its on-ground consequences.

For instance, as Uber launched in India in 2014, Allen Penn, erstwhile head of the company's Asia business, wrote in an email to his employees that they must not back down from their business goals, "even when the fires start to burn". Penn also allegedly asked his employees to "embrace the chaos" – an indicator of an increasing volume of on-ground protests. The latter rose in India due to the company initially rolling out uber attractive incentives to woo drivers away from a largely unorganized taxi industry of India – and subsequently pushing them towards very long working hours and significantly reduced incentives.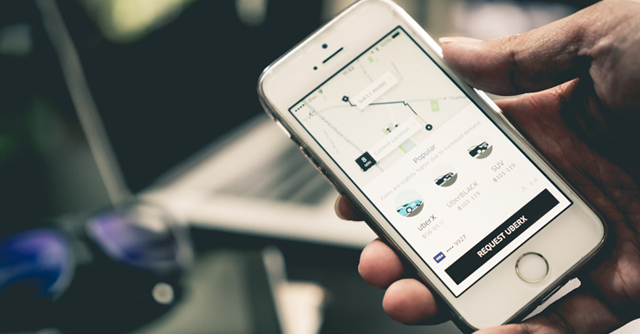 Uber was reportedly aware of its drivers facing violence, but took no active action | Credit: 123RF
A report by The Guardian also quotes an anonymous former senior Uber executive, who said that the company actively "weaponized" its drivers, and was fully aware of doing so. Its urging of drivers to stage what is described as "mass civil disobedience" in Paris is cited as a key example of this approach.

Through all of this, Uber executives were reportedly aware of pushing the boundaries of law. Nari Hourdajian, ex-head of global communications at Uber, reportedly told a colleague in 2014 that the company's operations were "f*cking illegal". Other senior executives seemingly referred to themselves as "pirates".
Elsewhere, during violent protests between taxi operators and Uber drivers in The Netherlands in 2015, a senior Uber manager overseeing its operations at the point of time internally told his employees, "We will keep the violence narrative going for a few days, before we offer the solution."
To do this, he also urged his team to cash in on the involvement of the company's drivers and the violence they faced, without getting Uber into direct involvement in the ordeal. He described this as a situation where its drivers' reports were being shared by publications "without our fingerprints" – suggesting that while Uber gained media reputation from driver ordeals, it played no official part in offering solutions, despite knowing the on-ground situation.

Does the leak reveal anything about Uber in India?
Yes. Notably, the Uber Files reveal that in response to the allegations of rape against an Uber driver in December 2014, the company's hierarchy urged its employees to focus on how India's own background verification and licensing regulations were lax – instead of going beyond the regulatory and official requirements.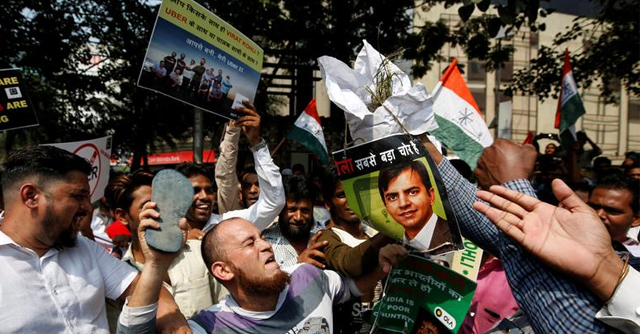 In face of protests in India, Uber execs asked employees to "embrace the chaos" | Credit: Reuters

Niall Wass, erstwhile Uber senior vice-president (SVP) of EMEA markets, wrote in internal communication channels, "We had done what was required in terms of the Indian regulations. However, it's clear that the checks required for a driver to obtain a commercial license from the authorities appear to be insufficient. As it appears, the accused also had some previous rape allegations, which the Delhi police check did not identify."
Wass subsequently stated that Uber was marketing efforts of "platinum plating" its driver verification and licensing – while marketing a narrative that the entire incident happened due to a lack of adequate measures within the Indian government, and not the company itself.
As stated above, Uber executives also urged India employees to expect "chaos" and "fire" due to on-ground protests. It is also said to have used its above-mentioned "kill switch" in India at least once, in response to raids conducted in the company's offices in the country, to hide data from law-keeping authorities.
Has Uber responded to Uber Files?
In a statement published late Sunday by Jill Hazelbaker, SVP of marketing and public affairs, Uber has essentially attempted to wash its hands off all the practices reported by Uber Files – by attempting to state that it was an empirically different company in comparison to what it was back in 2017.
To be sure, the period that Uber Files covers ranges until 2017, which is when its controversial co-founder, Travis Kalanick, was forced to step down from his role.
Citing the appointment of Dara Khosrowshahi in August 2017, Uber's response to the reports states, "Dara rewrote the company's values, revamped the leadership team, made safety a top company priority, implemented best-in-class corporate governance, hired an independent board chair, and installed the rigorous controls and compliance necessary to operate as a public company. When we say Uber is a different company today, we mean it literally: 90 percent of current Uber employees joined after Dara became CEO."
Uber also stated that it has "moved from an era of confrontation" to "collaboration", and added that today, it is happy to "come to the table and find common ground with former opponents, including labor unions and taxi companies."
"We have not and will not make excuses for past behavior that is clearly not in line with our present values. Instead, we ask the public to judge us by what we've done over the last five years and what we will do in the years to come," Hazelbaker's statement said.
---