Matt Hicks becomes Red Hat's new CEO; Paul Cormier steps down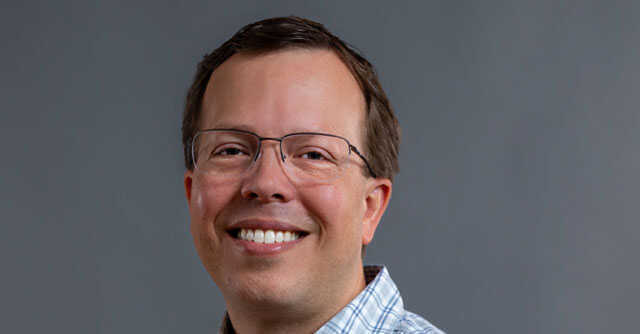 Open-source major Red Hat's vice president of product and technologies Matt Hicks will now be its new president and CEO. Hicks will be taking over the role from Paul Cormier, who has led the company since 2020, shortly after it was acquired by IBM for $34 billion in July 2019. Cormier is stepping down from his role to serve as chairman of the board in the company. Both the executives will report to IBM chairman and CEO Arvind Krishna.
Cormier's stepping down from the CEO role comes as a surprise to many in the industry, considering Cormier has been instrumental in scaling and accelerating Red Hat. Red Hat said in a statement, "his efforts to transform Red Hat Linux from a freely downloadable operating system to a subscription model with Red Hat Enterprise Linux (RHEL), was a pivotal moment.
"RHEL is now the industry's leading enterprise Linux platform, powering more than 90% of Fortune 500 organisations and touching $13 trillion in global business revenues in 2022," it said.

It had been rumoured at May 2022 Red Hat Summit that Cormier, who had been with Red Hat for nearly two decades, might retire soon. While that wasn't true, ZDNet report mentioned that he is certainly moving to a "somewhat" less demanding position.
Nonetheless, Cormier said, his "focus will continue to be on helping customers drive innovation forward with a hybrid cloud platform built on open-source technology". He also added that "Matt is the exemplification of a true Red Hatter and is absolutely the right person to step into this role".
As for Hicks, he is known as a hands-on leader within Red Hat. He joined Red Hat in 2006 as a developer and has held a number of roles at the company over his 22-year career there. In his recent role with Red Hat, he was responsible for the entirety of the company's product strategy and engineering function.

During his time in that role, Hicks oversaw the expansion of Red Hat's open hybrid cloud strategy and portfolio, allowing customers to build, deploy and manage applications either on-premises, in the cloud, or at the edge.
In a message to Red Hat's employees, Hicks said that when he joined the company, he never imagined his career would lead. "I am humbled and energised to be stepping into this role at this moment. There has never been a more exciting time to be in our industry and the opportunity in front of Red Hat is vast. I'm ready to roll up my sleeves and prove that open source technology truly can unlock the world's potential," he said.
---