LinkedIn founder Reid Hoffman turns DALL-E AI art into Solana NFTs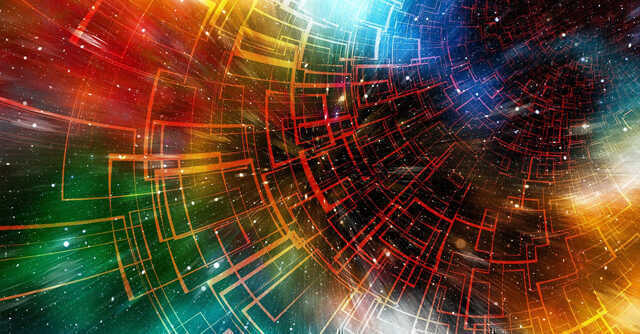 Reid Hoffman, the billionaire tech entrepreneur and co-founder of business networking platform LinkedIn, is releasing a series of Solana-based non-fungible tokens (NFTs) based on images that he has created using OpenAI's DALL-E 2 artificial intelligence (AI) software.
Announced by OpenAI first back in January 2021, DALL-E 2 is a transformer model developed that generate digital images from natural language descriptions.
Hoffman announced the initiative today on Twitter, noting that he would auction the first piece starting today on Magic Eden, the largest Solana NFT marketplace. Magic Eden has recently raised a war chest of funds that valued the young start-up as a crypto unicorn.

"Inspired by the potential of DALL-E and NFTs — and the possibilities that they unleash together — my team and I have created a number of small image collections that we'll be tokenizing as NFTs," he tweeted.
The project, dubbed as Untranslatable Words, will span 11 pieces of tokenised images originally created via DALL-E 2, which generates art based on written prompts.
Hoffman created two paradoxical tweets. In one, he mentioned "Digital abundance", he wrote, "In a few hours, a single user with no artistic experience can generate hundreds of expertly rendered images. Each of these might have once taken hours or days of work to complete using traditional methods (including software)."

The other one he referred to as "Digital scarcity" he said "…But while DALL-E produces images almost at the speed of making copies, it's never simply making copies. Each image is a unique original asset. You could even say DALL-E is increasing scarcity at scale."
According to Hoffman, anyone can 'right-click-save' a DALL-E original and make infinite copies "Enter: NFTs—a technology for making a digital asset provably scarce and unique. What happens when you combine two of the most significant technological changes? How might they come together?"
The first piece in the collection, "mångata," is up for auction and has a current top bid of 12 SOL, or about $517. The Swedish term means "the road-like reflection of the moon on water," according to the Magic Eden listing.

Hoffman wrote that he was inspired by "words that exist in another language where no single-word equivalent in your own language exists."
Hoffman further said, he plans to split the funds generated by each piece between charitable causes as well as his team of collaborators. Any NFT that is not purchased during the auctions will be burned, or permanently destroyed.
OpenAI recently said in its official blog that DALL-E 2 will be available in beta (in the next few weeks) to one million users on the waiting list so that they can try the tool's latest version.

---