HCL Tech's Roshni Nadar Malhotra tops Kotak-Hurun list of wealthiest Indian Women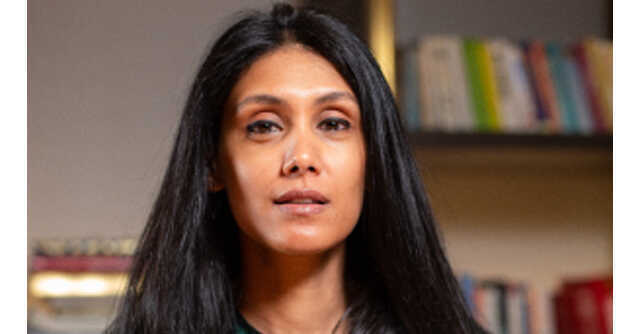 HCL Technologies' chairperson Roshni Nadar Malhotra has retained her position as the richest woman in India, with a 54% jump in her net worth to ₹84,330 crore in 2021, according to a new report published by Hurun Report India in collaboration with Kotak Private Banking.
Falguni Nayar, who quit her investment banking career to start the beauty focused brand Nykaa around a decade ago, has been named the richest self-made woman with a net worth of ₹57,520 crore, the list mentioned. Nayar saw a 963% rise in her wealth during the year and is also the second richest woman overall.
Malhotra, the daughter of Shiv Nadar, founder of HCL Technologies, and holds an MBA degree from Kellogg University, earlier became the first woman to head an Indian IT company.

Biocon's Kiran Mazumdar-Shaw witnessed a 21% dip in her fortune and has moved down one rank to be the third richest woman in the country with a wealth of ₹29,030 crore, the report said.
Divi's Laboratories' Nilima Motaparti and Radha Vembu, the sister of Zoho founder Sridhar Vembu, retained the fourth and fifth spots, respectively. While Motaparti's wealth stood at ₹28,180 crore, Vembu's net worth was stated as ₹26,260 crore.
USV's Leena Gandhi Tewari stands sixth with wealth of ₹24,280 crore, and Thermax's Anu Aga and Meher Pudumjee are ranked seventh with ₹14,530 crore.

Confluent co-founder Neha Narkhede, ranked eighth, is the latest entrant in the top 10, with a net worth of ₹13,380 crore. The ninth and tenth ranks have been secured by Dr Lal PathLabs' Vandana Lal and Hero Fincorp managing director Renu Munjal, with a wealth of ₹6,810 crore and ₹6,620 crore, respectively.
The list of 100 women accounts for only Indian women, who are born or brought up in India, and are actively managing their businesses or are self-made.
As per the Hurun list, the cumulative wealth of these 100 women has increased 53% in a year to ₹4.16 lakh crore in 2021 from ₹2.72 lakh crore in 2020, and they now contribute 2% of India's nominal GDP, the report said.

The list also includes three professional managers, led by Indra Nooyi, who was associated with Pepsico with a fortune of ₹5,040 crore, followed by Renu Sud Karnad of mortgage lender HDFC at ₹870 crore and Shanti Ekambaram of Kotak Mahindra Bank at ₹320 crore.
---