Airtel, Jio spend big at 5G auction, account for 87% of total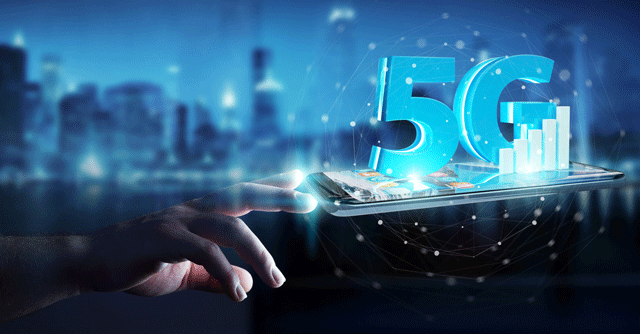 As the 5G spectrum auction came to a close, private telecom operators Bharti Airtel and Reliance Jio emerged as the biggest spenders at the auction. Statements by both the telcos from earlier today pegged the cumulative spends made by Airtel and Jio at over ₹1.31 lakh crore — out of over ₹1.5 lakh crore that was cumulatively spent by telcos at the auction.
Earlier today, Ashwini Vaishnaw, union minister for railways, communications, and electronics and information technology (IT) said that the government's 5G auction amounted to total sales of ₹1,50,173 crore. He added that 71% of the auction put up for sale was sold to participating telecom operators, which also included Vodafone Idea Limited, and new entrant Adani Data Networks Limited.
The latter two, however, played a significantly smaller part at the 5G auction. According to Vaishnaw, while Adani spent ₹212 crore to acquire 400MHz spectrum, Vodafone-Idea spent ₹18,799 crore to acquire 6,228MHz spectrum.

In comparison, Bharti Airtel laid out ₹43,084 crore to acquire 19,867MHz of 5G spectrum, while Reliance Jio was the biggest acquirer of 5G spectrum at the auction — spending ₹88,078 crore for 24,740MHz of 5G spectrum.
Speaking at 'The Indian 5G Opportunity' roundtable in Mumbai on Saturday, Vaishnaw said that allocation of spectrum by the Department of Telecommunications will be made in an expedited manner following the auction, enabling telcos to roll out the first phase of consumer 5G services by October this year.
He added that India should have robust, nation-wide 5G services "within a year or two", and also added that telecom services will continue to be competitively priced.

Industry experts said that the introduction of 5G services in India could help expand the range of consumer services, and improve the existing network framework as well. Prashant Kumar Singhal, technology, media and telecom (TMT) leader for emerging markets at Ernst & Young (EY) Global, said that sectors that could gain significantly with the advent of 5G include "access to immersive content", cloud and immersive gaming and metaverse experiences, as well as expanding the fixed broadband penetration in India.
Gopal Vittal, managing director and chief executive of Bharti Airtel, said that the telco's 5G spectrum acquisition will reduce its spectrum usage charges (SUC) and additional spectrum cost required to offer a pan-India 5G network, in the long run.
---