Amazon to acquire iRobot for $1.7 billion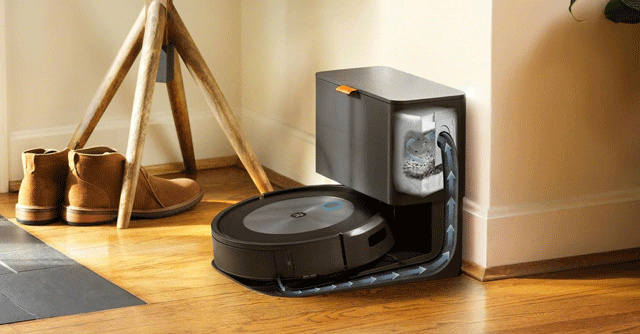 E-commerce giant Amazon said it will acquire iRobot in an all-cash transaction valued at approximately $1.7 billion. iRobot is a Massachusetts, US-based home robotics company known for its Roomba lineup of home cleaning robots and floor cleaners.
According to Amazon, it is acquiring iRobot for $61 per share including its net debt, which is estimated to be $275.6 million. The completion of the merger is pending approval by iRobot's shareholders and regulators, Amazon added. Colin Angle, the current chief executive, and chairman of iRobot will continue in his role after the merger.
The global market for robotic vacuum cleaners is projected to grow from $11.97 billion in 2021 to $50.65 billion in 2028 at a compound annual growth rate (CAGR) of 27.2%, according to a June report by Fortune Business Insights. iRobot is one of the leading sellers of robotic vacuum cleaners globally.

"iRobot team has proven its ability to reinvent how people clean with products that are incredibly practical and inventive, from cleaning when and where customers want," said Dave Limp, senior vice president of Amazon Devices.
iRobot's Angle pointed out that Amazon shares his company's passion for building "thoughtful innovations" that empower people to do more at home.
"I am hugely excited to be a part of Amazon and to see what we can build together for customers in the years ahead," he added.

The demand for home cleaning robots has also picked up in India, especially after the covid-19 outbreak and subsequent restrictions on the movement of people due to lockdowns. It led many households in cities to turn to robotic vacuum cleaners such as Roomba, Mi Robot Vacuum, and Milagrow's robotic floor cleaners.
Milagrow told Mint in June 2020 that demand for domestic robot cleaners was expected to increase from about 10,000 in FY20 to about 400,000 for FY21.
---