India@75 and the need to build a homegrown social network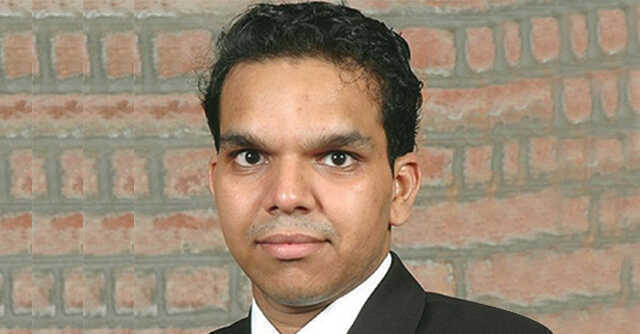 As India celebrates its 75th anniversary of her Independence, the internet has become an inevitable component in the daily lives of common people. It plays a dominant role in shaping personal lives of individuals, trajectories of organisations and political narratives of Nations; much like the way electric engines determined socio-economic conditions in the Industrial Age.
But in this digital age, are we really independent? Or are we somewhere still dependent on digital platforms that are built in the West and drive and shape narratives in countries like India?
With information being the most critical asset in today's time, digital communication channels hold the nerve across the world; one of the dominant channels being social networking platforms. Started with the objective to provide people a platform to network and share content, these platforms have come a long way in the past decade. They're the preferred place for brands to advertise and communicate, artists to reach out to their audience, journalists to gather news, leaders to connect with their audience and politicians to reach out to their voters. With almost every stakeholder of civil society engaging with social media, it would be only apt to classify social media as a commodity of the masses.

However, unlike other commodities, where production is controlled and supply is rationed to deter miscreants, social media is an ever-expanding universe of data, content, and information. These platforms are owned by private incorporations; as a result, there are possibilities of misuse of user data, spread of disinformation, and manipulation of algorithms to suppress content based on factors such as ideology, race, gender etc. Moreover, they are regulated by the laws of their country of origin; Governments of parent nations can access user data, even if that data is of foreign users.
For example, The National Security Agency (NSA) of the United States of America has a tool known as PRISM. This was created under the Protect America Act, 2007 of the US Constitution to collect user data; domestic or foreign from major communication and internet companies such as Google, Facebook, Apple, and others. For almost six years, the existence and extent of PRISM remained a secret - the top companies involved and the US Government denying the existence of the program, until leaked reports surfaced in the media and the truth came forth.
Now this poses a challenge for other countries; accountability of the management to other countries is even lower and repercussions, much lesser. Consequently, in India, the impending need for an indigenous social media platform is felt across the cross section of stakeholders.

To begin with, the data must remain within the nation. The only argument against indigenous social media is that the Government of India will have access to all data. But, on the other hand, Indian users will be able to hold an Indian incorporation, even government, accountable for violating any user rights. Central and state governments come under the Right to Information Act, the US Government does not. A global platform based in some other country devoid the user of that right to sue, in case of an infringement. India also needs an indigenous internet infrastructure capable of supporting both foreign and domestic social media services.
Are we technically capable of achieving this indigenization? Certainly yes.
In 2020, following the military conflict with China, the Indian Government banned popular Chinese apps including TikTok, Shareit and Wechat. As India outlawed these 321 Chinese apps, the Aatmanirbharbharat app innovation challenge was announced for Indian tech entrepreneurs and start-ups to design alternative apps. Over 6000 entries were received including several investor backed indigenous apps in the Indian market. Several Indians have made an indelible mark in technology and it is only a matter of time before an indigenous social media platform like Koo goes global.

As per HSBC Global Research, More than USD 60 billion has been invested in India's internet start-ups in the past five years, with around USD 12 billion in 2020 alone.
According to The State of Small Business Report, an ongoing research collaboration between Facebook, the Organisation for Economic Co-operation and Development (OECD), and the World Bank, 51% of operational small and medium businesses on Facebook India reported to be making at least a quarter of their sales digitally; to put the volumes into perspective, there are 60 million small and medium businesses in India. Local businesses are likely to target their audience much more accurately on an indigenous social media platform, since the parameters will be defined in much greater detail compared to global tech.
The Indian population is a huge market for social media firms. 265 million people in India speak English and 931 million people use smartphones. Only an indigenous platform can best capture this diversity. It will provide a platform to people from all cultures to represent their traditions, languages, and culture. With languages from all over the country, representation, knowledge, and learning will increase manifold, making it a truly inclusive endeavour.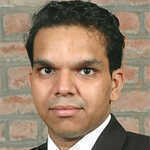 Srijan Pal Singh
---
Srijan Pal Singh is the Founder of Kalam Centre (Dr. A.P.J. Abdul Kalam Centre for Livable Planet Earth and Sustainable Development Planet Earth and Sustainable Development).
---