Mumbai-based Cybernetik aims to build 5x more factory robots with new unit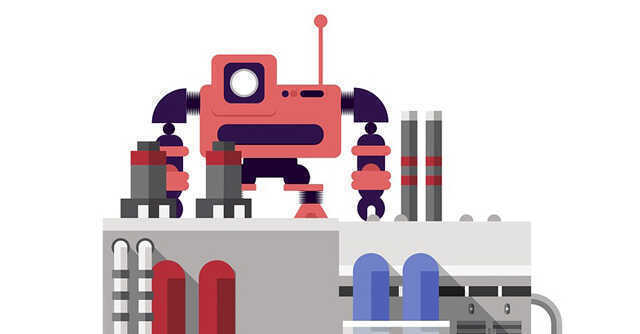 Mumbai-based industrial automation services firm, Cybernetik, announced om Wednesday that it is adding a new manufacturing plant to build industrial robots for businesses and factories to use. The new plant, located at Vile Bhagad Maharashtra Industrial Development Corporation (MIDC) near the Goa-Mumbai highway in Maharashtra, will increase Cybernetik's industrial robot production capacity by five times, the company said in a statement.
The company, set-up in 1989, designs, builds and installs ready-to-use industrial automation solutions. Some of the industries that use its robots for factory deployment include food processing, agriculture, pharmaceuticals, automobiles and electric vehicle battery assemblies, among others.
It counts ABB, Godrej, Hindustan Unilever, Mitsubishi and Tata Motors as its clients, among others.

Mahesh Wagle, cofounder and director of Cybernetik, said that while Indian industries saw the use of around 100 robots per year 15 years ago, the volume of deployment has increased to up to 6,000 industrial robots being used in factories every year. The company's new plant seeks to cater to this rising demand.
Cybernetik's announcement comes as industry estimates count a rising demand for automation in factories going forward.
On July 7, a report published by US-based automation services provider, Automation Anywhere, in partnership with market research firm Futurum Research, said that 93% of all Indian firms plan to expand their allocated budgets for adoption of automation in manufacturing, within July next year. Nearly every respondent of the survey said that adoption of automation could help them address supply chain issues — through more efficient manufacturing.

In line with the report, large companies are also expanding their investments in factory automation. In June this year, Japan-based Mitsubishi Electric Corporation announced that it will invest ₹220 crore in its India subsidiary, Mitsubishi Electric India, to setup a new plant for manufacturing factory automation control systems.
The company's facility in Pune will build a range of motion sensors and other products to facilitate automation of assembly lines for inverters and batteries on their factory floors, the company added at its announcement.
---