Meta's new VR headset will let you make eye contact in the metaverse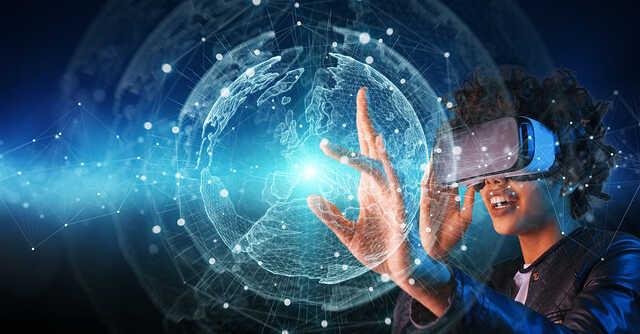 Meta is set to launch a new virtual reality headset later this year, with company chief Mark Zuckerberg stating that the device will be launched as early as October. While the headset has been expected for a while in line with Meta's plans of expansion in augmented and virtual reality technologies, what's more interesting are the exact plans that Zuckerberg shared regarding what the headset could offer. Specifically, eye tracking.
Speaking at an interview with US-based podcaster and actor Joe Rogan, Zuckerberg highlighted that one of the key features of the upcoming VR headset would be eye tracking. One of the features that this headset would enable is to let virtual avatars in a metaverse environment make eye contact.
"The ability to now have kind of eye contact in virtual reality, have your face be tracked so that way your avatar — it's not just this still thing, but if you smile or if you frown or if you pout, or whatever your expression is, have that translate in real time to your avatar," Zuckerberg said about the upcoming headset.

The headset, according to reports, is called 'Project Cambria' — and is now expected to launch in October this year. According to a Bloomberg report, the headset is expected to be a flagship-grade product, which would have a high-resolution display for viewing content in VR, internal eye tracking sensors for tracing eyes, and cameras on the exterior body of the headset as well. The latter could help the headset track the surrounding area of a user — such as mapping the room that the user is in.
This could enable advanced augmented reality features, such as seeing a pass-through view of the room that you are in superimposed with virtual elements from a game — or even Zuckerberg's Horizon Worlds metaverse.
Interestingly, Sony's PlayStation VR 2, which is expected to sell globally from early next year, is also expected to get cameras on its exterior shell for similar augmented reality experiences.

To be sure, the upcoming headset, which is tipped to be called Meta Quest Pro, is the latest in Zuckerberg's long-term plan to build AR and VR experiences. The company already has a range of smart AR glasses co-branded with Ray-Ban, which offer a basic AR experience — that primarily of social media posting. Its Quest series headsets, built by Oculus, are more advanced — but are not as advanced as what Meta's proposed new headset is tipped to be.
Earlier this week, Meta announced Meta Accounts, which would allow users to login to its Oculus headsets or the Horizon Worlds metaverse, without having to compulsorily link their Facebook and Instagram accounts. The ability to have a standalone email-based login system is expected to be rolled out for all users by early next year, with early access to limited users open now.
---