Coforge sets up CoE to promote metaverse, Web3 research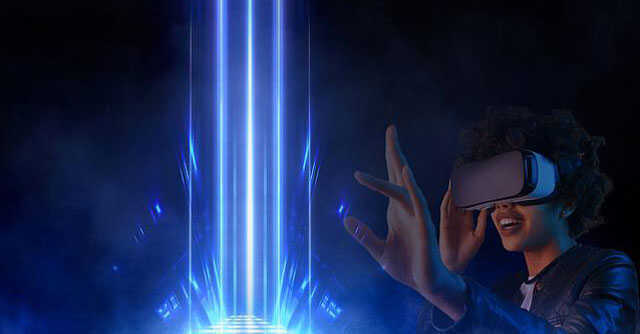 Noida-based Coforge Limited, a digital services and solutions provider, announced the opening of its centre of excellence (CoE) for the metaverse and Web3.
Web3 is about decentralised ownership and control and putting the web in the hands of its users and the community. The metaverse, on the other hand, is a shared digital space that enables users to connect with each other, build economies and interact in real time.
The new facility at the Greater Noida Campus will promote inter-disciplinary research and identify various use-cases using the metaverse and its intersection with digital technologies including blockchain, smart contracts, artificial intelligent (AI), machine learning (ML), cognitive, data and analytics, and integration with other enterprise systems.

The company also said, it plans to train and upskill over 1,000 employees to deliver on the metaverse and Web3 requirements of its customers. The company currently has a presence in 21 countries with 25 delivery centres across nine countries.
"The ability to combine the physical world with the virtual world brings in tremendous opportunities in programming the next internet, content, and experiences from the factory floor to the boardroom," Sudhir Singh, CEO, and Executive Director of Coforge said.
The company is looking to engage with the metaverse, Web3, and related technologies to tap the countless opportunities for innovation they offer in our core verticals of banking and insurance, and travel and hospitality and in new verticals like retail, manufacturing, healthcare, and public sector, Singh informed.

Leveraging Microsoft technologies, Coforge aims to deepen its Mixed Reality offerings, the company said. It has already partnered with companies such as Virbela, a virtual collaboration platform, and distributed ledger platforms, Hedera and R3 for their metaverse and Web3 offerings and has more partnerships in the pipeline.
"The metaverse is proving to be a transformative technology for modern enterprise companies — helping them build stronger communities and a more vibrant corporate culture across their global organisation," said Virbela's Chief Customer Officer, Craig Kaplan.
Vic Gupta, Chief Digital and Technology Officer, Coforge, said, "By enabling digital experiences, hyper-connected ecosystem, distributed control and processing, smart contracts, Metaverse and Web3 present unprecedented business and transformational opportunities."

"On the anvil are opportunities such as virtual spaces, AR/MR/XR, virtual storefronts, virtual offices, digital twins, virtual assets marketplace, and web 3enabled transactions," he said.
---