Nazara Tech Acquires US-Based WildWorks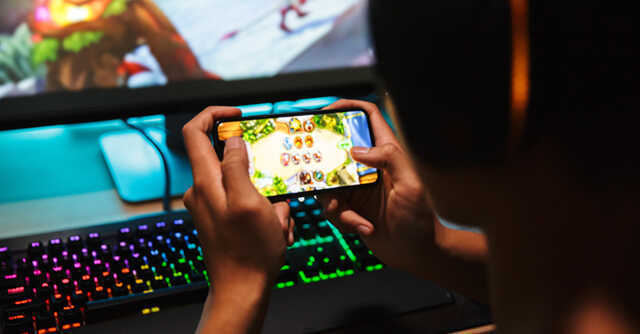 Listed gaming startup Nazara Technologies Ltd has bought kids' interactive entertainment firm WildWorks for $10.4 million (around Rs 78 crore) in an all-cash deal, marking the company's first acquisition in the US.
Nazara's latest acquisition comes seven months after it had picked up 55% stake in programmatic advertising and monetisation company Datawrkz.
Founded in 2000 by Nitish Mittersain, Nazara had refiled for its initial public offering (IPO) in January last year and then got listed. It is a diversified gaming and sports media platform with presence in India and across global markets such as Africa and North America, and has offerings across interactive gaming, e-sports, adtech and gamified early learning ecosystems.

Meanwhile, WildWorks, founded in 2003, is a game studio focused on the children's market for ages 8-12. The company claims that it has over 150 million players on its mobile apps.
With this acquisition, WildWorks plans to localize the existing Animal Jam apps for new territories and develop new apps and interactive experiences with the brand, the statement added.
"WildWorks enables us to solidify our position in the gamified learning space for kids. The 8-12 player demographic of Animal Jam builds on the success of our Kiddopia early learning product for kids aged 2-7, extending our reach with families while maintaining our focus on high quality educational content," said Mittersain.

"Joining Nazara enables a new phase of growth and international reach for WildWorks and our games. Our company goal has always been fun with substance. So, of paramount importance for us, resonated with the Nazara team and respect the commitment they've already made to kids through Paper Boat Apps and Kiddopia," said Clark Stacey, chief executive officer at WildWorks.
Nazara has made multiple acquisitions and investments over the years.
Last year, Nazara acquired a stake in Rusk Media Ltd for about Rs 2 crore and bought skill-based gaming company OpenPlay for Rs 186.4 crore.

Earlier, it backed pre-school edutainment app Kiddopia and acquired a majority stake in video game developer, Sports Unity and multi sports content platform, Sportskeeda. It also acquired eSports platform Nodwin gaming in 2018.
---