Space-tech startup Skyroot Aerospace fetches $50.5 mn in Series B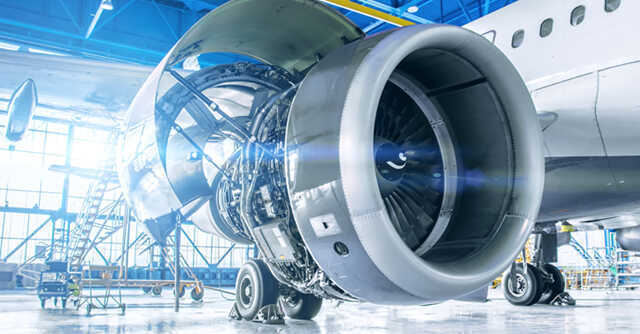 Spacetech startup Skyroot Aerospace Pvt. Ltd has raised $50.5 million in a Series B round led by Waverly Pte Ltd, a subsidiary of Singapore-based GIC. LNM India Internet Ventures also participated in the round.
Skyroot Aerospace issued 100 equity shares and 1,09,321 compulsory convertible preference shares (CCPS) at Rs 34,728.39 apiece to Waverly Pte Ltd, according to the company's latest Registrar of Companies (RoC) filings. On the hand, LNM India Internet Venture received 6 equity shares and 6,617 CCPS.
News portal Entrackr reported the development first.

Founded in 2018 by former Indian Space Research Organisation scientists Pawan Kumar Chandana and Naga Bharath Daka, Skyroot is an aerospace company.
The startup is also backed by Myntra founder and the co-founder and chief executive officer of Cult.fit, Mukesh Bansal.
The startup has successfully tested a fully cryogenic rocket engine Dhawan-1, which is slated to be used in Vikram-2, the second rocket being developed by the startup.

Earlier this year, the startup raised $4.5 million in a bridge round led by Sherpalo Ventures, and participated by Wami Capital, former Whatsapp chief business officer Neeraj Arora and former Google executive Amit Singhal. In total, the startup has now has raised more than $67 million in multiple equity rounds.
In the past few years, India's space-tech sector is gaining a decent traction from investors. Skyroot Aerospace is joined by fellow private space-tech startup Agnikul Cosmos in the space.
Agnikul Cosmos, backed by industrialist Anand Mahindra, is also planning the launch of its first rocket, Agnibaan in 2022. The an IIT-Madras incubated space-tech startup raised $11 million in a Series A funding round led by venture capital firm Mayfield India in May last year.

The company recently opened up Rocket Factory – 1. The company said that the factory is India's first such facility dedicated to making 3D-printed rocket engines at scale.
Both Skyroot and Agnikul Cosmos assert that their rocket engines are entirely 3D printed, allowing them to produce engines in response to demand.
Other spacetech startups in the space are Satsure, Dhruva Space, Pixxel, Astrogate Labs, and Radical Ventures.

---