India's TV manufacturers seek to take back power from China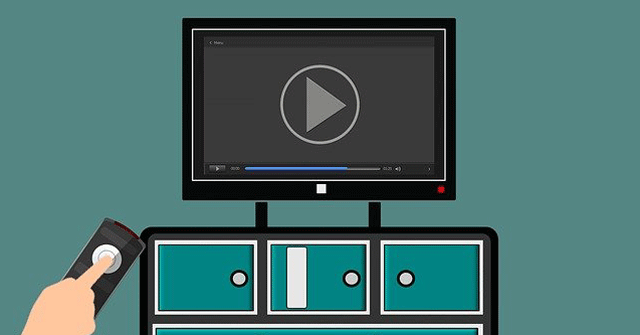 In a bid to take power back from Chinese manufacturers, television makers in India are acquiring key software licences to increase value addition in TV manufacturing in the country. Such licences help convert contract manufacturers in India from original equipment manufacturers (OEMs) to original design manufacturers (ODM). While the former is responsible for producing pre-designed products, the latter owns the design. Manufacturers in China, who today run some of the largest electronics makers in the world, started off at OEMs decades ago.
On September 5, one of India's largest contract manufacturers, Dixon Technologies, announced that it had signed an agreement with Google to acquire the licence for Android and Google TV platforms. Dixon isn't the first though. In July last year, Noida-based Videotex International Private Limited became the first manufacturer to acquire the licence for LG's webOS platform for TVs in India, while Super Plastronics Private Limited (SPPL), which is also based in Noida, had acquired a licence for Google TV back in 2020.
Videotex manufactures TVs running on Android for brands like Lloyd, Hyundai, Realme, Hisense and Toshiba. It has an inhouse brand called Daiwa, and has onboarded another 15 brands who want to make TVs running on webOS. In an exchange filing on September 5, Dixon said it had a capacity of 6 million TVs per year. Avneet Singh Marwah, chief executive of SPPL, the company will start supplying Google TV-based products to more brands by the end of this year. It already makes TVs under the Kodak and Thomson brands, among others.

So far, TV brands would have to deal with ODMs in China, who had exclusive licences to platforms like Android etc. This means that OEMs in India had to pay those Chinese ODMs for all key components, like open-cell displays, LED lights, cabinets and more. ODMs have partnerships with chip makers too, which means that the main board powering a TV goes through them as well.
By turning into ODMs, Indian manufacturers are essentially looking to cut the middleman, allowing them to handle a larger portion of the manufacturing process. "When you have the license, then you're sourcing everything yourself, using your own materials etc. Otherwise you have to buy everything from them (the Chinese ODM). So, first you're buying from an ODM in China, then paying me (the factory) and then reaching the customer," Arjun Bajaj, director of Videotex, said.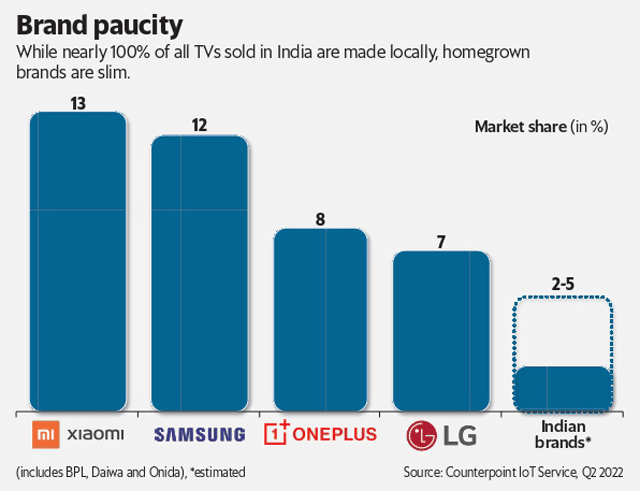 Marwah noted that India's total capacity for TV production sits at around 12 million at the moment, but as more brands seek to export products from here, this will grow. He also noted that the country still has close to 200 million cathode-ray tube (CRT) TVs in circulation, which are yet to be upgraded to Light Emitting Diode (LED) and smart TVs.
To be sure, China has just under triple that capacity right now, but geopolitical tensions and covid-related lockdowns have led to a drop in that country's capacity as well. An industry executive, requesting anonymity, said that the country's capacity was pegged at 40 million smart TVs in 2021, which has fallen to 32 million this year, and may fall to 28 million by the end of 2022.
Building a presence in the design-led manufacturing sector has been among the key asks from industry veterans for a long time now. While the government has offered a production linked incentive (PLI) scheme, the same doesn't exist for TV makers here. However, experts pointed out that PLIs can only help build scale. If companies truly want to drive value from manufacturing and export from India, they have to add value by investing in design and R&D, and that process starts by acquiring licenses.

"Any brand launching a smart TV using the Android platform will have to pay a license fee to Google. If a manufacturer already holds a license from Google, then the brands typically bear the cost," said Rajeev Khushu, ex-chairman of the India Electronics and Semiconductor Association (IESA). "While we do have local manufacturing of TVs in India, there are no Indian TV brands in the market. We had some, like Onida and BPL, and even a few smaller ones, but they died when the Korean companies entered the market with a wide range of variety in their product designs," he added.
Anshika Jain, senior research analyst at research firm Counterpoint Research, said that there are no domestic TV brands of note in the country. "Xiaomi, Samsung and now OnePlus are the top three TV brands in the country, and while these brands have been manufacturing TVs in India, white-label design manufacturing could bring in more choices for consumers — particularly in the affordable price ranges," she added.
SPPL's Marwah told Mint that the company plans to get 40% of its revenues from exports in the next three years.

That said, acquiring licences is only the beginning for Indian firms. Building the value-chain for manufacturing should take at least three to five years, if not more. At the moment, most of the key components still come from China, while display manufacturing plans are only in the planning stages right now.
---