Qualcomm partners with Red Hat to integrate new safety tech into automotive platforms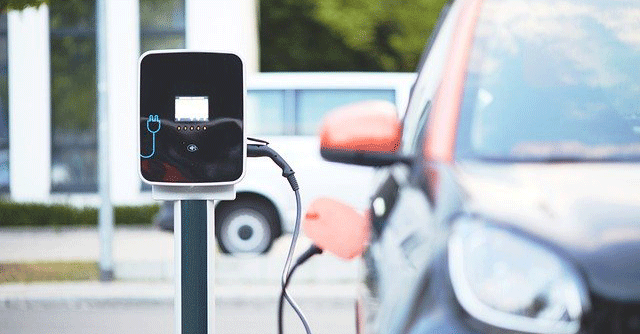 US-based chipmaker Qualcomm is working with open-source major Red Hat to integrate its In-Vehicle Operating System with the chipmaker's Snapdragon Digital Chassis, a set of cloud-connected platforms for telematics and connectivity, digital cockpit and advanced driver assistance.
Red Hat In-Vehicle Operating System, which made its debut in May 2022, intends to support the software-defined vehicle by applying Linux to safety-critical automotive systems. Earlier this year, Red Hat announced a collaboration with General Motors, to "redefine the transportation landscape with a continuous functional-safety certified, Linux-based in-vehicle operating system". The open-source company said, this will "set the stage for the use cases that will shape the collective automotive industry's future".
At the recent Qualcomm Investors Day on September 22, Qualcomm said that the integration of its Digital Chassis platforms with Red Hat's operating system will address higher levels of cybersecurity requirements and certifications associated with privacy and software updates attached to safety applications.

Automakers will gain expanded capabilities to perform simple and efficient updates on their vehicles to maintain the highest level of safety, Qualcomm said.
"The rise of open source, software-defined design and development methodologies for vehicle services and innovation is bolstered by advanced automotive platforms and the flexible Linux-based operating systems underpinning them," said Francis Chow, vice president and general manager of In-Vehicle Operating System and Edge at Red Hat.
"These advancements will help enable the latest in-vehicle, cloud-native, mixed-criticality applications while also driving sustainability and quicker development cycles," said Chow.

Qualcomm and Red Hat, which has more than a decade-long association, said that the first versions of a pre-integrated combination of Red Hat In-Vehicle OS and Snapdragon Ride and Snapdragon Cockpit will become available in the second half of next year.
Meanwhile, automakers Mercedes-Benz has announced that it is integrating Snapdragon Cockpit Platforms to power digital cockpits, as well as telematics and connectivity solutions in upcoming vehicles. Other automakers using Qualcomm's Snapdragon platforms in its vehicles, include, Stellantis, Hyundai, Renault, Volvo, BMW and Volkswagen, to name a few.
Qualcomm also said that its automotive design-win pipeline has grown to $30 billion, driven by increased adoption of its Snapdragon Digital Chassis solutions across the industry.

Notably, Qualcomm is pursuing a different approach to software-defined vehicles from its rival chipmaker Nvidia. Earlier this week, at Nvidia's developer conference GTC 2022, it announced a new Thor system-on-a-chip platform that will provide centralised compute for software-defined vehicles.
While Nvidia is offering a single chip to power everything in one vehicle, Qualcomm is going with multiple customised chips for different in-vehicle applications, running within a central box, as per Qualcomm, which also said that this approach can help car manufacturers to scale more efficiently to meet the needs of individual vehicles, while keeping costs to a minimum. shelves plan to buy Raymond's consumer business
---