Cyient taps Accenture to automate its operations with AI, RPA tools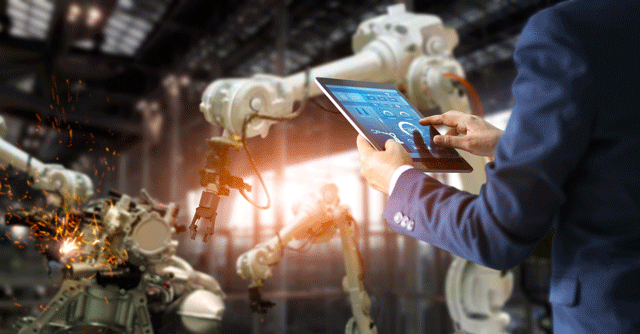 US-based information technology (IT) services major, Accenture, announced today that it will offer artificial intelligence (AI) and robotic process automation (RPA) driven technologies to help Hyderabad-based Indian technology services company, Cyient, upgrade its business operations. With this, Cyient will seek to upgrade its internal operational processes with software based automation — which Accenture's SynOps and myWizard suites will provide.
Cyient, a Hyderabad headquartered technology services company, is a multinational venture that offers services such as industrial engineering and manufacturing, scientific research, semiconductor designing, geospatial services for navigation, smart city operations, surveillance and mobility, and more. The company operates in sectors such as aerospace, defence services, automotive, communications, energy, mining, power, railways, and more.
Accenture, on its part, will offer services such as SynOps and myWizard. The former is a suite of data analytics services that seek to improve processes such as procurement of raw materials, thereby improving supply chain costs. myWizard, on the other hand, is a set of AI driven software automation tools and services that seek to reduce development timelines, in order to improve the efficiency of a project, and its timeline of completion.

All such tools are part of a company's migration to digital platforms for operational and core technologies, which is what Cyient aims to achieve here.
Accenture has had multiple partnerships, initiatives and associations with Indian ventures in this quarter. On July 20, the company announced the opening of its newest Advanced Technology Centres of India (ATCI) hub in Coimbatore, Tamil Nadu, for tech services project. At the time, the company said that it would go on a hiring spree for the sector as well.
On August 8, Accenture announced a partnership with Amazon Web Services (AWS) to offer upskilling courses in cloud technologies. On August 30, it also announced a strategic investment in homegrown space-tech startup Pixxel to work on technologies such as prediction of weather and man-made calamities.

Last week, it also collaborated with the Indian Institute of Technology, Madras to set-up a Centre of Excellence (CoE) for collaborative research — which would see students at the institute get access to Accenture's technology infrastructure for use in various research projects.
---