5 Key announcements from Google Cloud Next '22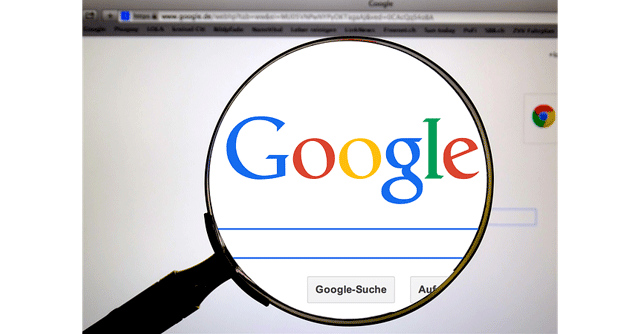 Google Cloud Next 2022 kicks off Tuesday. The world's third-largest public cloud provider is hosting its annual event in a hybrid mode this year - in person and virtually. Like every year, Next features a slew of new product launches and updates. This year, the emphasis was data protection, cybersecurity, hybrid work, artificial intelligence (AI) and more.
"This year's event takes place at an inflection point in the cloud industry," said Thomas Kurian, CEO of Google Cloud, adding that data and AI are transforming everything around us, and open, connected ecosystems are essential to everything we do. He maintained that the cloud innovations can help businesses embrace "openness and interoperability, in addition to celebrating the incredible achievements of our customers and partners".
Here are some of the key announcements by Google at the Google Cloud Next 2022.

1. Innovations and upgrades around open data cloud
Google Cloud announced several steps to provide open, extensible, and powerful data cloud in the industry, along with new applications and services to put Google AI technology in the hands of more data specialists. For example, Big Query support for unstructured data, is a new capability that will significantly expand the ability for people to analyse all types of data.
The Cloud major also said it will offer support for new data formats, including Apache Iceberg, Delta Lake, and Apache Hudi, as well as a new integrated experience in BigQuery for Apache Spark.

Besides, Google Cloud is introducing Looker Studio Pro, an upgrade of its Looker Studio, an enterprise business intelligence (BI) suite, to provide organizations support and key governance capabilities. The company has also come up with Translation Hub, a new enterprise-scale translation AI Agent for self-serve document translation, which lets organizations cost effectively localize content in more than 135 languages.
The company has also introduced a new service, Vertex AI Vision that makes powerful computer vision and image recognition AI more accessible to data practitioners and reduces the time to create computer vision applications from days to minutes at one-tenth the cost of current offerings.
2. Towards easy, transformative, open infrastructure

To better help organizations of all types and sizes run on Google Cloud, at the edge, or in their data centers, the company has announced a series of infrastructure and migration updates. It said that five new Google Cloud regions coming to Austria, Greece, Norway, South Africa, and Sweden.
The tech major also announced Dual Run, which will help remove the most common roadblocks from migrating decades-old mainframes into the cloud. Google Dual Run is available in preview. The company didn't indicate when it plans to make it generally available. The company also highlighted on OpenXLA Project, a new open-source ecosystem of ML technologies developed by Google, AMD, Arm, Intel, Meta, NVIDIA, and more.
3. AI-powered collaboration hub

There were innovations around AI too. To help hybrid teams communicate and collaborate, create and share ideas, and get work done safely from anywhere, Google Cloud announced new innovations in Google Workspace and its partner ecosystem that will help organizations transform the way they work, including new capabilities in Google Meet, such as speaker spotlight, which enables presenters to embed their video directly in Google Slides, and adaptive framing with AI-powered cameras from Huddly and Logitech that let everyone in a conference room be seen clearly.
4. Advanced security tools to protect cyber threats )
The rise of cybersecurity threats has every company rethinking their security posture. With the recent acquisition of Mandiant, Google Cloud is extending its cybersecurity leadership and expertise to help customers stay protected at every stage of the security lifecycle. At the event, the company has announced new products, partnerships, and solutions to build the most open and extensible trusted cloud offering. Notable is the introduction of Chronicle Security Operations, a modern, cloud-born software suite that better enables cybersecurity teams to detect, investigate, and respond to threats with the speed, scale, and intelligence of Google.

Confidential space, another new product that Google is launching as part of its Confidential Computing initiative, a push to build and provide more secure environments for those collaborating in the cloud and exchanging data as part of that process, will let enterprises them keep their data constantly encrypted and secure.
5. Google selects Coinbase to take cloud payments with cryptocurrencies
The deal, announced at Google's Cloud Next conference confirms that Google will rely on Cryptocurrency exchange Coinbase to let some customers pay for cloud services with cryptocurrencies early in 2023, while Coinbase said it would draw on Google's cloud infrastructure. Currently, Coinbase generates most of its revenue from retail transactions, but says it now plans to move its data-related applications to Google from Amazon Web Services. The Google Cloud Platform will initially accept cryptocurrency payments from only a handful of customers in the Web3 world starting early next year. Over time, Google will allow more customers to make payments with cryptocurrencies via Coinbase Commerce, which currently supports 10 cryptocurrencies, including Bitcoin, Dogecoin, Ethereum and Litecoin, among others.

---