Kirana tech startups face post-covid blues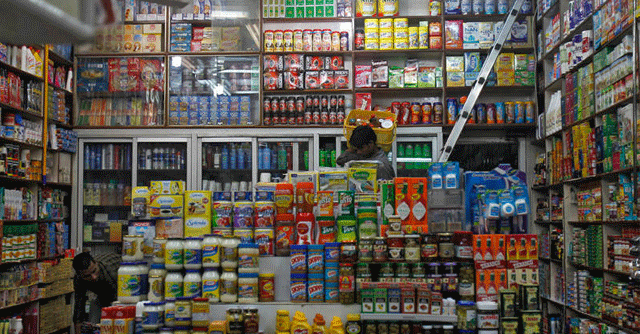 The buzz around kirana tech appears to be fading in line with the abatement of the pandemic with some major startups cracking under pressure amid waning investor interest and intensifying competition from big retail-tech and e-commerce firms.
This has made the aim of bringing mom-and-pop stores or small traders into the digital sphere look distant with startups pivoting to other business models. For instance, software-as-a-service (SaaS)-based e-commerce platform Dukaan laid off 23 employees on 21 September. This followed the Bengaluru-based startup sharpening its focus towards direct-to-consumer brands (D2C) and enterprises, from small and medium-sized businesses (SMBs) previously.
Likewise, startups such as Tiger Global-backed Psi Phi Global Solutions Pvt. Ltd, which owns the OkCredit brand, have been struggling to grow and monetize their businesses. These firms have tried to grow by offering just digital bookkeeping services and layered it with credit to gain margins and traction among the wider kirana store network. The company closed its e-commerce enablement platform, OkShop, in April this year. Last month, VCCircle reported that OkCredit is being put on the block after an unsuccessful bid to raise fresh capital.

Disruptions caused by the pandemic had led businesses to adopt digital solutions, which is when the term kirana tech became popular among investors. However, the segment is also seeing investor interest fizzle out in the post-covid world.
Prominent investors have backed startups in this sector to take advantage of India's highly sought-after kirana ecosystem. However, with the hype subsiding as the economy opened up, many startups are facing new challenges.
Pratip Majumdar of Inflexor Ventures said large amounts of capital chased a handful of kirana tech startups and even those who received funds were still evaluating their businesses. "The startups needed to straddle both online and offline, and most importantly, improve the efficiency of these stores," he said.

Majumdar said his firm had closely tracked the kirana tech space but decided against investing.
While most startups were focused on setting up a digital storefront and scale it using a tech-assisted format, Majumdar said his firm wanted to back a company "which will be useful in digital, offline and hybrid systems." Meanwhile, top retailers such as Amazon, Walmart and Reliance also entered the space, adding to the woes of startups.
Srikrishna Ramamoorthy, senior partner at Unitus Ventures said the kirana opportunity remains large and underserved, and exciting for startups and investors, despite the challenges. "A few years ago, when kirana tech was not even a word, there was a focus on digitizing kirana stores. Be it through enabling efficient procurement, helping with customer management, offering POS (point-of-sale) solutions, etc., to more recent offerings around bookkeeping and accounting for kirana stores, and finally the perennial solution of offering credit," he said.

Unitus Ventures has invested in Supermoney, which works on solving short-term working capital needs for kirana stores. Inflexor's first fund has backed Verloop.IO, a conversational AI platform.
Other investors in the space namely Sequoia Capital India, Matrix Partners, Lightspeed, and 9Unicorns declined to comment. Meanwhile, Gaurav Ranjan, vice president of investments at Prime Ventures is hopeful that the demand mismatch between kiranas and startups will be solved with Open Network for Digital Commerce (ONDC).
"Demand side will take care of buyer side apps in the ONDC network. Let us say, a couple of thousand stores are digitized using one of these platforms, and now they are looking to scale with demand, with ONDC that can be fulfilled with buyer-side apps," he said.

Open Network for Digital Commerce is a community-led network that aims to create an open and competitive marketplace.
Ranjan believes those startups which primarily continued with digital enablement offerings faced challenges with monetization. "There is no lack of intent from SMEs – everyone wants to go online. The problem lies in the ability to get them in and train them. This was also a big operational challenge. In the end, it is new technology and you need a certain level of handholding," he added.
---