Wipro's Q2 IT services revenue shines but operational metrics lag YoY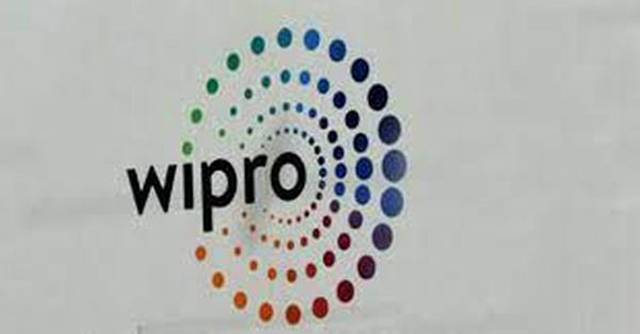 Information technology company Wipro reported a rise in IT services revenue but operational metrics declined for the quarter-ended September (Q2FY23). The company's constant currency growth came in at 12.9% on a year-on-year basis.
Wipro's Q2 overall net profit dropped 9.6% to ₹2,649.1 crore versus ₹2,930.6 crore recorded during the same period last year.
IT services revenue came in-line with analyst estimates, registering a growth of 15.4%, at ₹22,362.9 crore compared to ₹19,379.9 crore year-on-year. Dollar revenue was up 8.4% to $2,797.7 million versus $2,580 million year-on-year (YoY).

The company has guided for its IT services dollar revenue to be in the range for $2,811-2,853 million for the quarter-ended December (Q3FY23), translating to a 0.5-2% growth on a quarter-on-quarter basis.
IT services EBIT saw a 1.8% decline to ₹3,380.1 crore versus ₹3,441.3 crore YoY. EBIT margin saw a sharp cut of 270 basis points, to 15.1% against 17.8% during the same quarter previous year.
"Most of the growth in Wipro's IT services revenues seem to be coming off the back of previous order completions. Their new order bookings for the September quarter are not particularly strong on IT services — and other sectors such as healthcare and pharma in markets such as the the European Union and North America seem to be the key drivers this quarter," said Akshara Bassi, research analyst, global cloud market, Counterpoint Research. "A weakening profit after tax (PAT) is also a concerning sign of weakness in the overall core business, since it shows that IT service bookings in the present quarter may not be particularly strong," she added.

Shares of Wipro ended with mild gains of 0.88% at ₹407.95 apiece on BSE during Tuesday's session. The stock has seen a decline of 7.4% on a year-to-date (YTD) basis.
According to a statement by the firm, the company witnessed a 24% jump in its orderbook in total contract value (TCV) terms for the quarter YoY. Large deal bookings were up 42% for the first half of this fiscal (H1FY23).
"Our performance in the quarter is further proof that our strategy is yielding intended results. The solid growth in our bookings, large deal signings and revenues underscore our improved market competitiveness and enhanced value proposition," said Thierry Delaporte, managing director and chief executive officer of Wipro.

"On overall terms, even though Wipro has bagged a couple of significant contracts in India, the domestic market hardly accounts for 1-2% of the company's overall IT services revenue. This means that the dynamics of the Indian market are not likely to have a major impact on Wipro's overall performance going forward," Bassi said.
However, some also said that the domestic market could improve going forward. "The domestic market for IT services will improve further. In terms of products and platforms, the software as a service (SaaS) offerings can suffer a bit — since even the big firms are struggling as discretionary spends are put on hold. However, for the Indian IT players, only 5% of their business is in SaaS — the rest 95% remain in services in the technology space. This should see the sector continue to be resilient," said Sandip Agarwal, executive director, institutional equities, Nuvama Group (formerly Edelweiss Securities).
Upholding 20% plus attrition in the industry, Wipro also reported a 23% rate, higher than competitor TCS' 21.5% reported earlier this week. The company's headcount stands at 259,179 as of the quarter-ended September.
"We continue to invest in and upskill our talent to stay ahead of our clients' evolving needs. In the second quarter, we promoted more than 10,000 colleagues and increased salaries across bands. We are pleased to report that we recorded a third consecutive quarter of moderation in attrition," Delaporte further said.

Highlighting growth in all markets, the company said in the regulatory filing that its US business led other geographies in terms of growth on a like-to-like basis.
Wipro's sector mix for Q2 was led by the BFSI (banking, financial services & insurance) space, contributing 35.2% to the company's revenue, followed by consumer (18.8%), health (11.4%), energy (11.2%), tech (11.6%), manufacturing (6.9%) and lastly communication (4.9%).
"We achieved (Ebit) margin of 15.1% in Q2 after absorbing the impact of salary increases and promotions. Our margin improvement was led by better price realizations and operational improvements in automation-led productivity. Our operating cash flows were robust and at 181% of our net income for the year," said Jatin Dalal, chief financial officer, Wipro.

On a sequential basis, the IT major's rupee revenue saw a growth of 5.1%, in-line with the guided range, whereas dollar revenue growth came in at 2.2% quarter-on-quarter.
---