5G, telecom jobs rise in India in the last 12 months: Report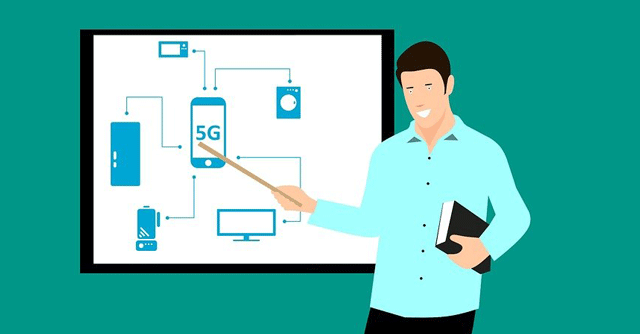 Telecommunications and fifth-generation technology (5G) jobs have increased by 33.7% between September 2021 and September 2022, said a new report by job portal Indeed.
On Indeed's platform, job roles such as telecommunications engineer have grown by 16% from August to September 2022. Similarly, clicks for customer service representatives and operations associates have increased by 13.91% and 8.22% respectively in the last one month. The data also revealed that the average salary for top job roles such as technical support, BPO executive and customer service representative ₹3,53,298, ₹3,29,520 and ₹3,06,680 respectively.
Similar views were echoed in Monster Employment Index for September 2022, released by job site Monster.com last week, which said that with the rollout of 5G services, telecom jobs have shown an encouraging trend with hiring up by 13% as key players launch their digital services in different cities, expand their data centre capabilities, and hire for specialised roles.

Sekhar Garisa, CEO - Monster.com, a Quess company said, "With the launch of 5G by government, job market projections are looking optimistic, especially for telecom as we pave the way to Digital India. The path ahead paints a picture of tech-focused job roles; hence, skilling is of paramount importance for an employable India."
Indeed, at the same time, also showed that job postings for "cybersecurity" have grown 81% between August 2019 and August 2022. As India rolls out 5G, demand for cybersecurity is likely to increase as well. There is already a talent mismatch of 25.5% in security between August 2019 to August 2022 the launch of 5G services will trigger a major spike in security related jobs.
Saumitra Chand, Career Expert, Indeed India, said, "5G rollout has been eagerly anticipated in India, and businesses have already begun hiring to develop 5G-specific technology and services. With enterprises looking at 5G adoption at an accelerated pace, we will likely see an uptick in hiring for these roles in the next few quarters.

Not just Indeed, other recruitment firms have shown similar concerns. Sachin Alug, chief executive officer at specialised recruitment NLB Services, told Tech Circle, as India enters the 5G race, there's a flood of new job opportunities in the space. However, this will lead to an increase in demand for niche skills, such as, big data engineer, AI/ML developer, 5G Open RAN architecture specialists, cyber security specialists, UX designer, to name a few and this will aggravate the skill shortage in the country.
Chand said that this also means that there will be an increased need for skilled talent that can design security systems and strengthen network architectures to adapt to the new technology. "Both jobseekers and the industry at large need to ensure that they create a strong pool of cybersecurity talent to cater to the newly boosted telecommunication sector," he said.
---