Binance announces a $500 million lending facility for troubled Bitcoin miners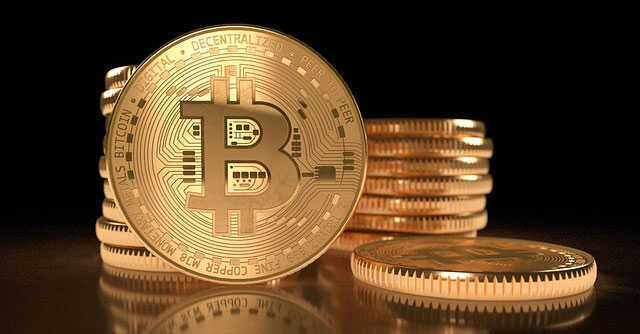 Crypto exchange Binance announced a $500 million project to support the struggling Bitcoin mining and infrastructure providers.
"The Binance Pool will provide debt financing services to public and private blue-chip Bitcoin mining and digital asset infrastructure companies globally," the company said in a statement.
Currently, Bitcoin miners are struggling as the price of Bitcoin tumbled over the last one year. Meanwhile, the mining difficulty rate reaches all-time highs and energy prices increase in the US and Europe.

The Binance Pool also intends to launch cloud-mining products and is seeking vendors to work with. Binance says the cloud-mining hash power will be directly purchased from Bitcoin mining and digital infrastructure providers.
Binance's move makes sense in the current industry context, as it has become more and more difficult for miners to turn a profit, believe experts. Bitcoin mining difficulty is an expression of how many hashes, or guesses, a miner needs to produce the cryptographic string that earns it the right to add the next block of transactions to the chain.
According to a report on Blockchain.com, the network's difficulty rose 14%, hitting an all-time high of 35.6 trillion. Soaring energy costs have made Bitcoin's mining operations more expensive to manage as well, it said.

The world's largest cryptocurrency itself still relies on an energy-intensive proof-of-work (PoW) validation model. PoW describes the process that allows the bitcoin network to remain robust by making the process of mining, or recording transactions, difficult.
Ethereum's recent switch to proof-of-stake (PoS), which dramatically lowered the network's energy usage, looks mighty savvy in the current energy landscape, believe some. Proof of stake means that users can earn ether by locking their coins in to validate transactions.
Amid all this, on October 7, Binance reportedly lost half a billion dollars after a hack of its network. The company temporarily suspended transactions and also Binance's CEO, Changpeng Zhao, said in a tweet that about $100 million in funds remained unrecovered, from a total of $570 million that was taken.
Also, Binance is not the only company getting into lending to miners. In early October, Maple Finance announced a $300 million lending facility for troubled Bitcoin miners, although at up to 20% interest rates.

Sidney Powell, Maple Finance's co-founder and CEO, told Decrypto that miners have little choice when it comes to choosing a lender, as traditional banks have often been skittish about doing business with crypto firms.
---