Why IIT Madras Research Park is an incubator of start-up dreams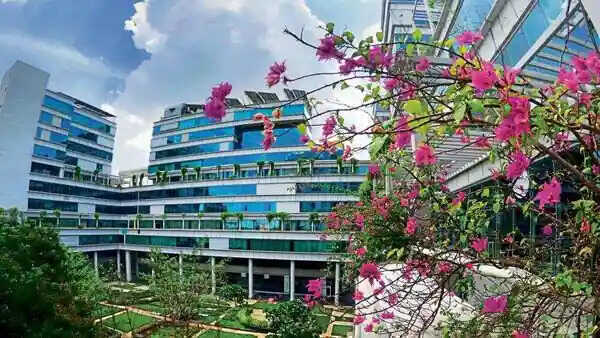 Fourteen years ago, a 22-year-old tech entrepreneur Umesh Sachdev was struggling to sell his mobile location-based product to telecom service providers and SIM card manufacturers. He could not figure out why the product wasn't clicking with potential clients. He and his co-founder, Ravi Saraogi, serendipitously got in touch with Prof. Ashok Jhunjhunwala who, at that time, was teaching at the Indian Institute of Technology, Madras (IIT-M).
"Ravi and I were referred to Prof Jhunjhunwala by Professor Faruqui when we were studying engineering at Jaypee institute in Delhi in 2006. Given that we wanted to have our own startup, he (the late Prof. M N Faruqui) told us that if there was anyone who has been successful in working with young people and incubating companies in India, it is Prof. Jhunjhunwala," recalls Sachdev, co-founder and CEO of conversational automation platform Uniphore, adding, "Prof. Jhunjhunwala did not take more than 15 minutes to tell us what was wrong with our business plan."
The rest is history, and Uniphore today is a $2.5 billion unicorn, or a startup valued at $1 billion or more. "He (Prof. Jhunjhunwala) was one of our first mentors who taught us to be prudent and resourceful, showed us how to build a business, develop technology, and (told us) to never be complacent," says Sachdev. In 2010, when Prof. Jhunjhunwala set up IIT Madras Research Park, the first of its kind in India, Uniphore became the first startup to set up its office there.

Five years later, in 2015, two tech entrepreneurs--Tarun Mehta and Swapnil Jain--both alumni of the Department of Engineering Design of IIT Madras, uncorked the bubbly at the very same research park. They had just received a $1 million seed funding from Flipkart founders Sachin Bansal and Binny Bansal for their prototype of an electric scooter with a lithium-ion battery. This startup too, which we all know as Ather Energy today, is now within striking distance of being a unicorn, having recently raised about $50 million that values it $700-800 million, according to regulatory filings sourced by business intelligence platform Tofler.
Read the full story on Mint.
---