CCI fines on Google spur startups to step up fight against Play Store fees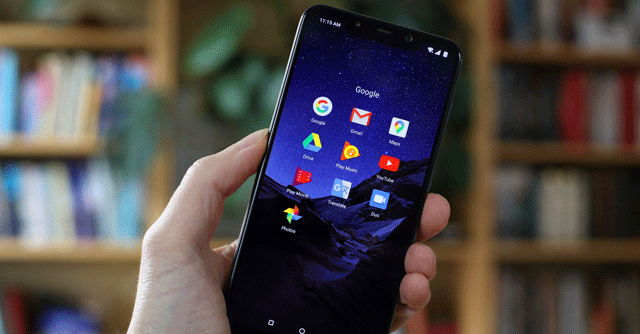 Startups and developers in India are stepping up lobbying against service fees levied by Google for services and digital items sold through its Play Store. The Competition Commission of India (CCI) ruling earlier this week, which imposed a ₹936 crore fine on the technology major for anticompetitive billing practices on the Play Store, has spurred startups who were already pushing for lowering the company's intended commission rate, said industry stakeholders.
The tiff between app store operators Google and Apple and developers isn't a new one. Founders of firms such as Paytm and Bharat Matrimony have spoken up against Google's fees for more than a year. The original information filed with the CCI that led to the fine this week is a result of the back-and-forth that started over a year ago. Google and Apple have also faced such pushback in the US and the EU.
"We're against being forced to pay commission on all transactions. It's like a tax. Why should you pay commission to Google for anything you sell," said the founder of an Indian firm who was among the first to speak up against Google in 2021. The person noted that the CCI's order is a "clear direction" to Google, and if the tech giant doesn't comply then startups could turn to "other remedies", including going to court.

The CCI's ruling doesn't affect the commissions firms like Google charge. It only mandates that the company cannot force its own billing systems on the Play Store, and should allow other app stores on its platforms. Google is "reviewing" the CCI's order, it said on 26 October. The company started allowing third-party payment services on Play Store apps in September this year.
Industry stakeholders, however, alleged that Google still charges a commission, which many consider too high and unfair. Rameesh Kailasam, president and chief executive of industry body IndiaTech, said Google offers a 4% merchant discount rate, even when a developer uses a third-party billing service.
"This basically means that Google, in the name of maintaining its technology platform, is asking for a commission rate of up to 26% from developers even when they do not use Google's own payment tools. This is a gross abuse of the company's market dominance, as the typical use of a payment gateway interface for any online transaction is around 1-3%. This commission rate is thus likely to be challenged by startups, in line with what the CCI order has ruled," Kailasam said.

Google mandates the use of the Google Play Billing System (GPBS) for developers who offer in-app purchases. From 31 October, non-compliant apps may face suspension from the Play Store.
The company also introduced a pilot programme for using third party payments in India and other countries, on September 2. However, developers participating in the pilot will need to also comply with the use of GPBS in India.
The company charges 15% commission on the first $1 million in annual revenue earned from selling digital items through the Play Store. For third party payment systems, the fee is pegged at 4%.

Startup founders said that the move to mandate commission rates could hurt businesses. "Mandating Google's own in-app payment instruments will definitely be a hit on our revenue model. We already offer a 40% revenue share model to our creators, and use the remaining margin to maintain our platform and offer the service. If Google charges a 30% share out of this, this will put a strain on our business model," said Varun Saxena, chief executive of homegrown live commerce platform, Bolo Live.
Sijo Kuruvilla George, executive director of industry body the Alliance of Digital India Foundation, said startups from across various sectors are expected to challenge Google's commission rate in the next three to four months.
"If you look at the margin of commission that Google presently mandates, it is too high since most businesses do not have the sort of margin that is required for this business. As a result, companies will either have to pass on this cost to users with a steep price increase, or take a massive hit to their own revenue. Neither of these will happen, and startups are looking to challenge both Apple and Google with India's regulatory bodies as a result," he said.

However, according to Akshayy S. Nanda, partner at law firm Saraf & Partners, as a regulatory body, the CCI does not have any power to determine or recommend a right price or commission for a business. "There is also no clear definition of a set market price, or a precedent that regulatory bodies may point to," he said.
Google has argued that its commission rate does not affect 97% of the apps that are available in India on its Play Store.
---