Tech Mahindra's Q2 net profit slips 4.1%; attrition contained at 20%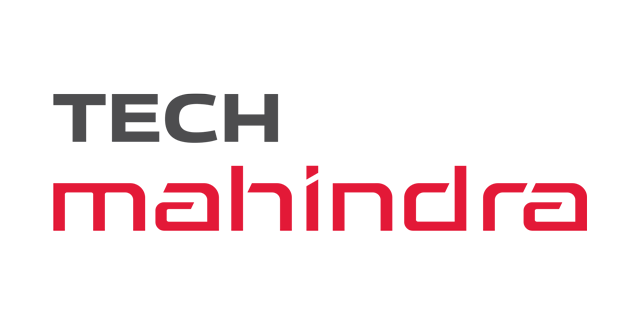 Bluechip information technology (IT) services firm, Tech Mahindra, on Tuesday, reported a 4% year-on-year (YoY) drop in its net profit for Q2FY23 on the back of high fresher onboarding and investments in research and development (R&D) projects. The company also announced a dividend of ₹18 per share, reporting constant currency revenue growth of 16.8% YoY.
Shares of Tech Mahindra ended at ₹1,071.65 apiece on Tuesday, up 0.77%. The BSE IT index closed at ₹29,443.22, up 1.77%. The stock has seen a 37.1% wealth erosion so far, in CY23.
Tech Mahindra's net profit was down to ₹1,285.4 crore in Q2FY23, versus ₹1,340.9 crore the previous year. Its rupee revenue came in at ₹13,129.5 crore, up 20.7% YoY against ₹10,881.3 crore last year.
Dollar revenue for the period under review rose 11.2% to $1,638.1 million, compared to $1,472.6 million a year ago. Notably, at a time when the Indian IT sector is grappling with high attrition rates in the range of 21-25%, Tech Mahindra reported a lower rate than most of its peers — at 20% in the September quarter.
Operationally, the IT major saw a dip in net profit on account of higher total expenses — which rose 26.7% YoY. This led to an 11.1% decline in Ebit (earnings before interest and taxation) to ₹1,468 crore, against ₹1,652.2 crore last year. The company's Ebit margin also saw a sharp decline of 380 basis points to 11.4%, versus 15.2%.
CP Gurnani, managing director and chief executive officer (CEO) of Tech Mahindra, said at the post-earnings conference that there are slowdown markers in the global market. "For instance, large appliance vendors in Europe have seen a slowdown in net sales over the past two months, due to slowing consumer spending. Factors like these will hit some deals in the coming quarters, but for now, the deal pipeline remains strong," he said.

Tech Mahindra reported $716 million worth of net new deals signed during the September quarter — down from $750 million in the corresponding quarter last year. Gurnani told Mint that while India accounts for around 5% of the company's revenues, local demand from the advent of 5G services, digital transformation and government projects remain robust at present.
Gurnani said that Tech Mahindra has stepped up its advanced technology project offerings, and expects projects such as enterprise metaverse deployments to play a significant role in its order book, going forward. The core 'technology' vertical was Tech Mahindra's fastest growing segment — rising 25.5% YoY to account for 10.1% of its overall revenue, up from 9% last year.
Analysts pointed at a neutral picture based on Tech Mahindra's quarterly earnings. Omkar Tanksale, senior research analyst at Axis Securities, said that the company's performance was more or less in line with market expectations.
"We expected a 3.6% sequential revenue growth, as against Tech Mahindra's 3.3% reported growth. The quarterly performance is largely in line with expectations, where the company looks to be poised positively in the long run, but may face a neutral run in the immediate future," Tanksale said.
Despite the neutral outlook, Tech Mahindra's dividend payout could be deemed as a move to transfer additional cash flows towards its shareholders — which is typical for an IT sector firm, experts said. "What's important is to see if the company is projecting growth, which the firm is doing at the moment," Tanksale added.
Akshara Bassi, research analyst for global cloud and servers market at Counterpoint India, added that the numbers showcased how the macroeconomic cross-industry headwinds have started factoring in. "The profitability margins have also taken a hit. Companies are gradually becoming more cautious, so we could see a couple of muted quarters going forward," she said.
Bassi also added that Tech Mahindra's high employee expenses, coupled with lower than average attrition during this quarter, may mean that the company's hiring volume may drop in the coming quarter.
Explaining the high employee expenses during the quarter, Rohit Anand, chief financial officer (CFO), said in the post-earnings conference that the expenses were undertaken due to a high volume of fresher hiring, "coupled with strategic investments in R&D initiatives."
"We expect these moves to generate strong cash flows in the quarters to come. This was a conscious, strategic decision," he said.
The company added four new clients in the $10 million-plus category and three in $20 million-plus, but failed to sign any $50 million-plus deal during the September quarter.
North America continued to contribute the majority chunk to its total revenue, with a share of 50.8%, followed by Europe at 24.5%, and the rest of the world at 24.7%.
Among verticals, communications, media and entertainment (CME) led industry-wise revenue with a 39.7% contribution, followed by manufacturing (16%) and technology (10.1%).
---