Snap partners with Amazon for AR shopping experience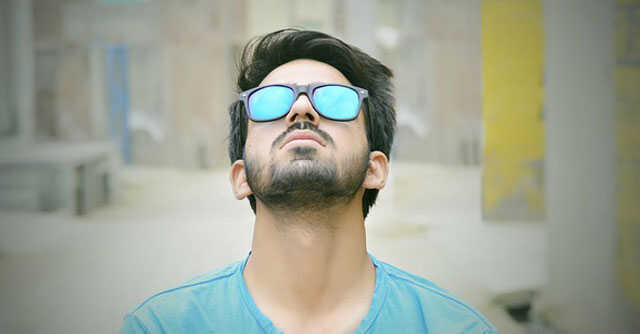 Tech major Amazon is now offering instant messaging app Snapchat users the ability to digitally try on eyewear with augmented reality (AR) technology in categories like sunglasses, reading glasses, or seasonal glasses from a number of popular brands including Maui Jim, Persol, Oakley, Ray-Ban, Costa Del Mar and others.
Amazon isn't new to AR shopping, but a partnership with Snap means access to a younger and more digitally-savvy crowd. Likewise, Snap has also been investing heavily in AR shopping this year, including upgrades to allow brands and retailers the ability to change product information and pricing in real-time, access to better analytics, and the ability to easily create new shopping lenses. The partnership would mean, over 360 million daily active users on Snapchat will see new shopping lenses available across categories, including sunglasses and reading glasses.
Snap's other brand partnerships include MAC Cosmetics, Ulta Beauty, American Eagle, Puma, Chanel, Walmart, LVMH, eyewear brands Goodr and Zenni Optical, and Disguise. The company also said that 250 million users of its app have engaged with its AR shopping lenses more than 5 billion times over the last year.

Snap's self-service platform has a Lens Web Builder that allows brands to create AR shopping Lenses in a matter of minutes. This April, Snap announced it would begin offering retailers access to a new AR image-processing technology in its 3D asset manager that makes it easier and faster to build AR shopping experiences. The process uses AI and the brand's own photography to turn standard photos into AR assets, Snap explained at the time. Hence, Snap said that Amazon product price variations or stock details would automatically update in real time.
Snapchat users can find the Lenses on the @amazonfashion profile and access the feature through Snap's Lens Explorer, the Dress-up tab featuring the AR shopping experience, and the Snap Camera Lens carousel. When users discover a pair of glasses they like, they can tap on a link at the bottom of the screen to make a purchase. This directs them to the Amazon app on their phone to checkout.
The global augmented reality for retail market size is estimated to be worth around $2.36 Billion in 2022 and is projected to grow at an enormous CAGR of around 43% to 46% throughout the forecast period, totalling around $23.0 Billion by the end of 2032, according to US-based market research firm Future Market Insights. Growth in the market is driven by increasing adoption of cutting-edge technologies like augmented reality by retail businesses such as specialty stores, malls, supermarkets, departmental stores etc. for enhancing customer experience.

---