BEL taps Motorola, Bosch, INERY for cooperation in tech fields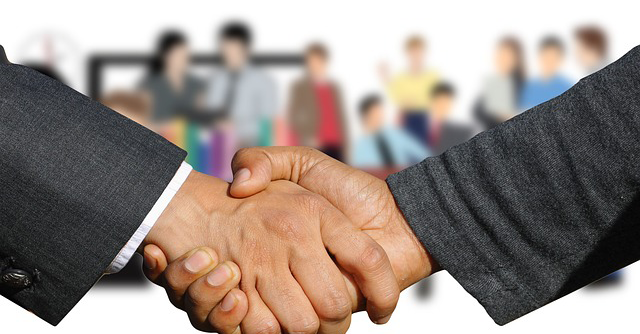 Bharat Electronics Ltd (BEL), a public sector undertaking under the Ministry of Defence, Government of India, has announced a series of partnerships by signing separate memorandum of understanding (MoUs) with different technology providers, including Bosch Global Software Technologies, INERY, Singapore, and Motorola Solutions India.
BEL said that the MoU with Bosch Global Software Technologies (BGSW) is aimed toward a collaborative implementation of projects in the fields of e-Governance, ERP, and cloud solutions.
BEL has partnered with Motorola Solutions India Pvt Ltd for co-operation in the field of broadband, push-to-talk service.

"It will enable BEL and Motorola to address the needs of professional mobile radio segment users to connect their teams with greater speed and efficiency using Motorola WAVE PTX, a push-to-talk (PTT) service," the Bengaluru-headquartered company said in a statement.
WAVE PTX is a network independent multimedia communication service that instantly connects cross-functional teams at the push of a button without any boundaries, it was noted.
BEL has also inked an MoU with INERY, Singapore, for co-operation in the field of Blockchain technology. The objective of the MoU is to take advantage of the combined strengths and capabilities of INERY and BEL in the field of Blockchain technology.

"Integrating BEL's complementary functionalities with INERY's solutions will enhance product offerings of both the companies," the statement said.
Last month, BEL partnered with US-based Triton Electric Vehicle for manufacturing of hydrogen fuel cells, aiming to tap the government's thrust for adoption of clean energy fuels for applications in transport including e-mobility segment and energy storage.
TEV has set up its R&D centre and manufacturing facility in India. It has recently forayed into Hydrogen-run vehicles and started the journey of manufacturing Hydrogen-run two-wheelers, three-wheelers and buses, according to the statement.

The government-owned aerospace and defence electronics company said that it "will continue to innovate with new and advanced technologies through cooperation in the ecosystem".
BEL's quarterly results in the September quarter (Q2FY23) "reaffirmed the bright outlook for the company", as per analyst report. "Revenue in the last quarter grew nearly 8% year-on-year to ₹3,896.20 crore. BEL's order book as of September end was at ₹52,795 crore, down 4.6% when compared to June end. Even so, it does offer good revenue visibility at 3.5 times FY22 revenues," Mint reported on November 1.
The report quoting analysts at Jefferies India said, in the past 12-24 months, over 300 items have been added to the defence import embargo list through 2032. "193 items of the 1,100 in the import embargo list are manufactured by BEL," they added.

Apart from the defence sector, the company is also focusing on expanding the non-defence segment of its business. BEL received letter of intent from Triton Electric Vehicle India Pvt Ltd for supply of battery packs, the report said.
---