Oppo adds support for standalone 5G on smartphones in India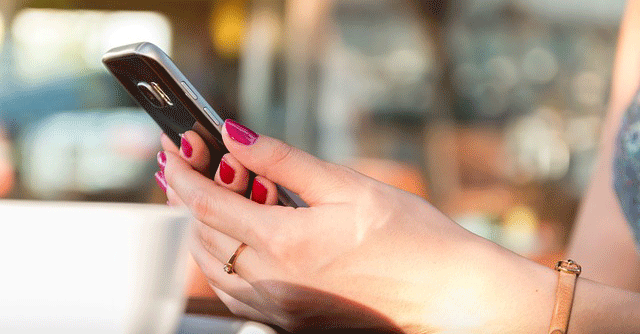 Smartphone maker Oppo has said that Reliance Jio's 5G SA (standalone) networks would run on most of its 5G smartphones. Jio, which launched 5G services touted True5G in October is the only Indian telco to have acquired pan-India 700MHz spectrum and will be using it to deploy a 5G SA network. The other telco Bharti Airtel, which offers Airtel 5G Plus services, is deploying 5G NSA (non-standalone) technology.
5G networks are deployed mainly on two modes: standalone and non-standalone. In the standalone mode, which Jio has chosen, the 5G network operates with dedicated equipment, and runs parallel to the existing 4G network, while in the non-standalone mode, the 5G network is supported by the 4G core infrastructure.
Oppo said in a statement that it has collaborated with Reliance Jio to "build products which can offer consumers high speeds, superior reliability, and negligible latency for an immersive and True 5G experience".

The company has launched software updates for its smartphones, including, Oppo Reno 8 Pro, Oppo Reno 8, Oppo Reno 7, Oppo F21 Pro, Oppo F19 Pro+, Oppo K10 and Oppo A53s and these devices are now ready for Jio's SA (Standalone) networks. The phone maker also said that other 5G models in the brand's lineup will also get 5G support shortly.
In February, Oppo said that it conducted a 5G standalone and non-standalone network trial in collaboration with telecom service provider Jio. The site infrastructure and network provider Jio carried out these tests by utilising the allocated mid-band trial spectrum which is in the range of 3.3-3.6 Ghz frequency range.
Currently, Jio has reached over eight cities in the nation with its 5G — Mumbai, Delhi, Kolkata, Chennai, Hyderabad, Bengaluru Varanasi and Nathdwara.

Tasleem Arif, VP and R&D Head, OPPO India, said, "With this development, users living in any city with a 5G-enabled network can enjoy the experience. We are constantly pushing boundaries of innovation to share an experience through our devices, which makes lives easier and more convenient. All our upcoming 5G devices will be SA and NSA compatible."
As 5G comes to more regions in India smartphone brands are rolling out 5G-ready software updates for their devices. Apple announced that it is planning to roll out a 5G-related software update for iPhones in December. The iPhone 12 series and above, and iPhone SE (third-gen) are 5G compatible. South Korean electronics maker Samsung also said it is rolling out software updates for its supported smartphones to enable 5G by mid-November.
Other Android smartphone manufacturers like Xiaomi, Realme and Vivo devices also support 5G networks. Further, Indian smartphone maker has rolled out of 5G FOTA (Firmware Over-The-Air) update for its only 5G smartphone touted the AGNI 5G.

---