Footballer Cristiano Ronaldo launches NFT collection on Binance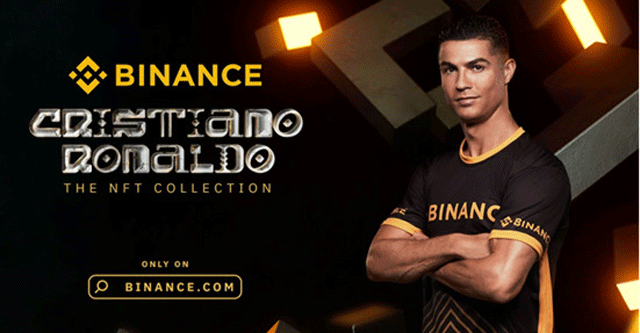 Popular footballer Cristiano Ronaldo announced the launch of his non-fungible token (NFT) collection in association with the United States division of crypto exchange and web3 venture, Binance on Tuesday. According to a joint statement issued by Binance and Ronaldo, the NFT collection is based on popular sporting moments from the athlete's career, and will be available in four classes of rarity — starting at an auction price of 77 BUSD (Binance Coin, around ₹6,300).
NFTs shot to popularity at the peak of the craze around investing in cryptocurrency tokens, and emerged as a popular way to signify originality in digital artwork. NFTs typically include a digital art file that is 'signed' digitally through a unique token — which serves as a way for owners to validate the authenticity of their art ownership. NFTs have attempted to emulate the model in which traditional art works.
However, the craze around NFTs have also taken a steep decline ever since the crash of the global crypto market saw the overall cryptocurrency market capitalisation value fall from over $3 trillion at the start of this year, to below $900 billion — or around 30% of its peak valuation — in light of the fall of major crypto exchange FTX earlier this month.

According to data from NFT market tracker NonFungible, both volume and valuation of NFT trades around the world have tumbled by over 90% around the world, since February this year.
Sports-based NFT collectibles, however, have not faded away entirely. Last month, iconic Indian cricketer Sachin Tendulkar announced the unveiling of his own set of digital collectible items on homegrown sports NFT platform, Rario. The latter houses NFT collectibles for a wide range of personalities from cricket, in a bid to popularise sports NFTs.
Other platforms, such as Sorare, have aimed to do the same for football as well. At the peak of its craze, popular footballers had already entered the NFT market with their own collectibles, which included the likes of ex-Chelsea defender, John Terry, and French midfielder, Paul Pogba.

---